LG Chem Announces 'New Vision' Beyond Chemicals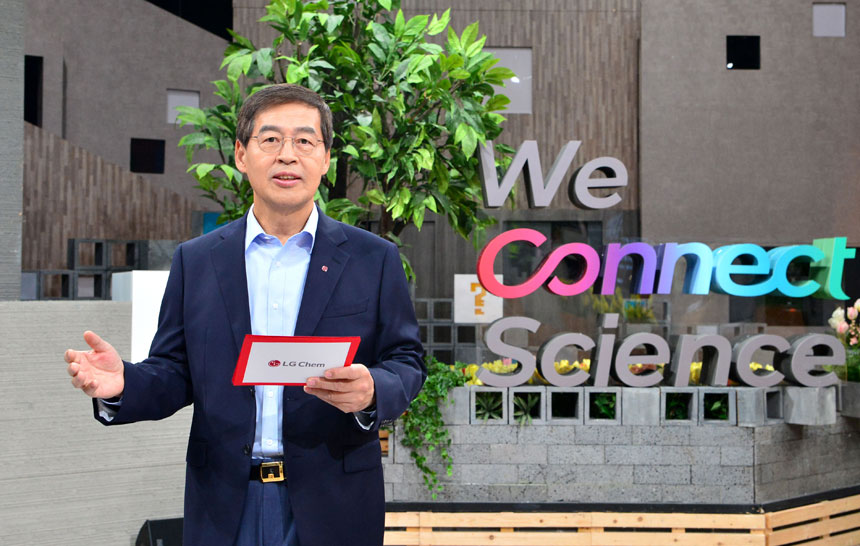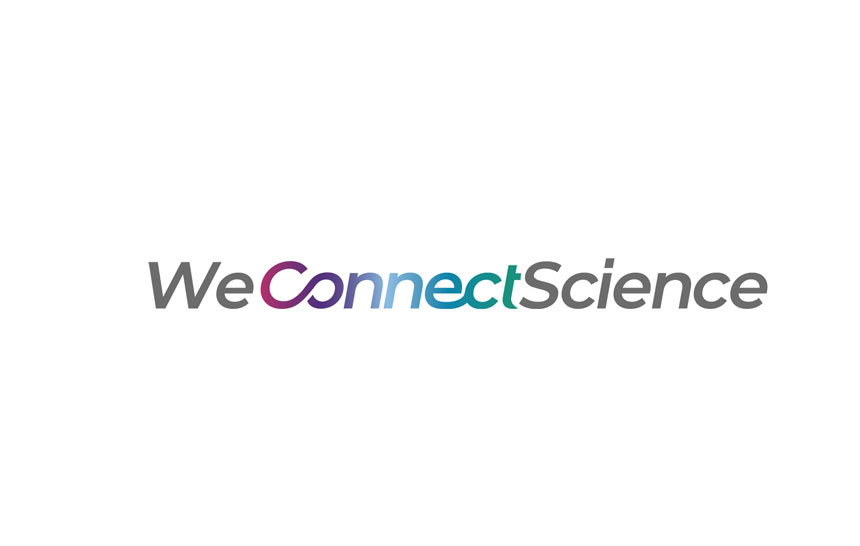 "We connect science to life for a better future"

■ On the 7th, Vice Chairman Shin Hak-cheol and 20 executives and employees attend as panel on the 7th
Held Digital Live Proclamation Ceremony for executives and employees
■ Announced the new vision, 'We connect science to life for a better future'
- Aims at connecting 'science' that represents knowledge systems, technologies and solutions of all fields with the lives of customers and all humanity for a better future
■ Spurring changes to business fields and organizational cultures according to the new vision
■ Vice Chairman Shin Hak-cheol,
- "Time to integrate digital technologies to evolve business models and converge with completely different sectors to create values that exceed customer expectations"
- "A new milestone for becoming a truly global company"
LG Chem proclaimed the New Vision that reestablishes its identity based on not only 'chemicals' but 'science' to take a new leap.
Regarding this, LG Chem announced that it held a Digital Live Vision Proclamation Ceremony that all employees could watch with Vice Chairman Shin Hak-cheol and about 20 key employees of each business unit as panels on the 7th.
At this ceremony, LG Chem announced its new vision, 'We connect science to life for a better future'.
The New Vision represents ▲that based on science such as knowledge, technology and solutions accumulated by LG Chem so far, not to mention knowledge systems of all fields (Science), ▲combine them organically with knowledge in new fields to create unprecedented innovation in the world (Connect) ▲to make life more abundant for customers and all of humanity (Life for a better future).
It has been 14 years since LG Chem announced a new vision since 2006.
(Former vision - To be a Global Leader: Growing with customers by providing innovative materials and solutions)
At this proclamation ceremony, Vice Chairman Shin Hak-cheol said, "Through science available around us and science that we accumulated thus far, we were able to turn dreams into reality such as making unbreakable cosmetic product lids and the best batteries never before seen in the world,"
he added, "In light of the fourth industrial revolution, it is now time to integrate digital technologies such as artificial intelligence (AI) and big data to evolve our business model and converge with different fields to create values that exceed customer expectations."
He emphasized, "The proclamation of this New Vision will serve as a new milestone for becoming a truly global company."
LG Chem also unveiled its new slogan, 'We connect science'. The new slogan is featured by connecting the letters 'C' and 'O' from 'Connect', which represents science being connected to the life of people to create unlimited possibilities and contribute to a sustainable future, in the shape of an infinite sign (∞).
In addition, as core values for achieving the vision, ▲Customer Focus ▲Agility ▲Collaboration ▲Passion and ▲Sustainability were selected.
■ Assertively pursue innovation with 'science' that goes beyond 'chemicals'
The reason why LG Chem made this new vision was because it needed innovation that supersedes chemicals due to the rapidly changing business environment surrounding the company amidst the trends of the fourth industrial revolution and digital transformation (DX), in addition to changes in its business portfolio.
Unlike the past where the existing vision system was established in a business structure centering on petrochemical, LG Chem is currently changing into a new company with its pillars of growth in petrochemicals, energy solutions, advanced materials, and life sciences.
By finding new businesses that will lead the market from its traditional petrochemical business and evolving the corporate DNA, it has ascended over its chemicals-based business structure.
In addition, the fourth industrial revolution that is based on hyper-connectivity and hyper-intelligence will change customers and moreover, change the values of customers expected from LG Chem, and it is therefore necessary to respond to this preemptively.
LG Chem is thus looking to make changes in each of its business areas.
The Petrochemicals Unit is beefing up cooperation with various companies to develop bio-based environment-friendly plastic and to accelerate process innovation in pace with sustainability trends such as reducing carbon dioxide and recycling waste plastic.
The Energy Solutions Unit is pursuing e-mobility innovation by establishing joint ventures with global automobile makers and is enhancing global business operation capacities and expanding joint research to develop high-performance batteries.
The Advanced Materials Unit is looking for a wide-range of opportunities for cooperation with global materials companies to strengthen the competitiveness of its anode materials business and to find new battery materials businesses.
The Life Sciences Unit is concentrating its research capacities to find new drug targets and for developing algorithms using AI. It is also collaborating with companies possessing AI-based cancer cell variation prediction programs to develop vaccines for treating cancer.
■ Innovation to organizational culture to 'connect science'
With the proclamation of New Vision, LG Chem will begin innovating its organizational culture throughout its entire business for this. It plans to actively converge with different sectors to create synergy effects so that it may achieve the common goal of 'connecting with science'.
Furthermore, it will revamp the leadership fostering system so that the new vision and core values can be connected to actual organizational operations and it will also apply relevant contents to hiring, evaluations and HR systems from the second half of this year.
In addition, it will also develop training programs and engage in assorted activities so that all members of the company can properly understand the meanings of the new vision and core values and practice them accordingly.
Communications with global executives and employees are being reinforced with the CEO freely sharing ideas and opinions regularly with not only domestic branches, but also with overseas branches in the US, Poland, China, etc. via video conferencing systems.
Vice Chairman Shin Hak-cheol said, "In order to materialize a vision that activates in reality, not only efforts from leaders and members, but also omni-directional programs and system upgrades are needed."
He added, "We will create a corporate culture based on our new vision in which not only R&D, but also all members of our organization such as production scientists and sales scientists in various positions including production, purchasing and sales can become the main players in 'connecting science'."