[SAP] SAP, the great absorbent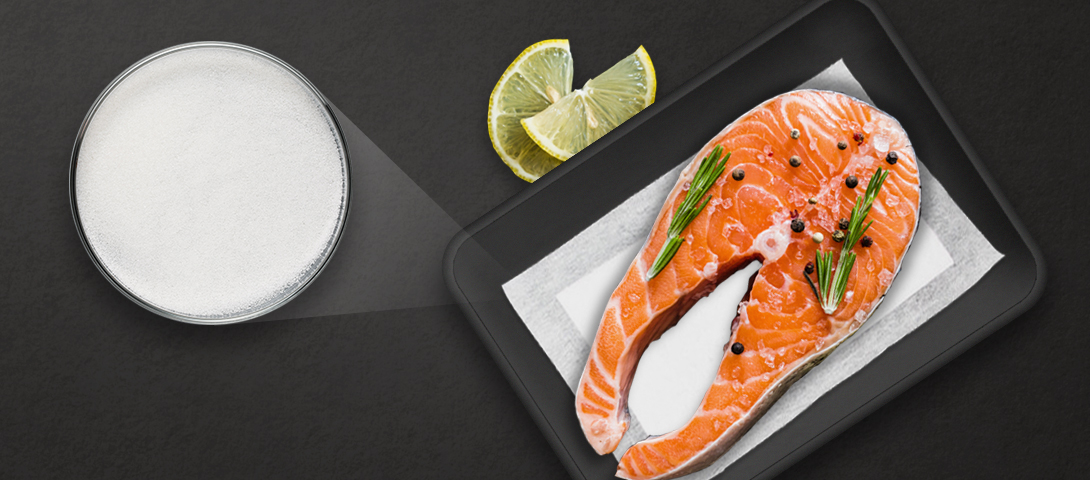 This thin pad is commonly found in meat, fish and poultry packaging.

It absorbs the liquid leaked from foods and keeps them fresh and clean.
Super Absorbent Polymer (SAP) is used as a material in this thin piece of fabric.
SAP is a white powdery chemical substance that does not dissolve when it encounters water and can absorb 500 to 1,000 times its weight.

In other words, it can absorb up to 1,000 grams of water per gram of SAP.
In addition to foods, it is used as an absorbent material for the packaging of pharmaceuticals and electrical/electronic devices.

It prevents oxidation of products, which may be caused by moisture generated from inside or outside when products are shipped.

The SAP produced by LG Chem is mainly used for diapers for infants and adults, feminine hygiene products, and waterproofing for electric wires.

It is growing steadily as a high value-added product.