[EPS] Making Surfboards Lighter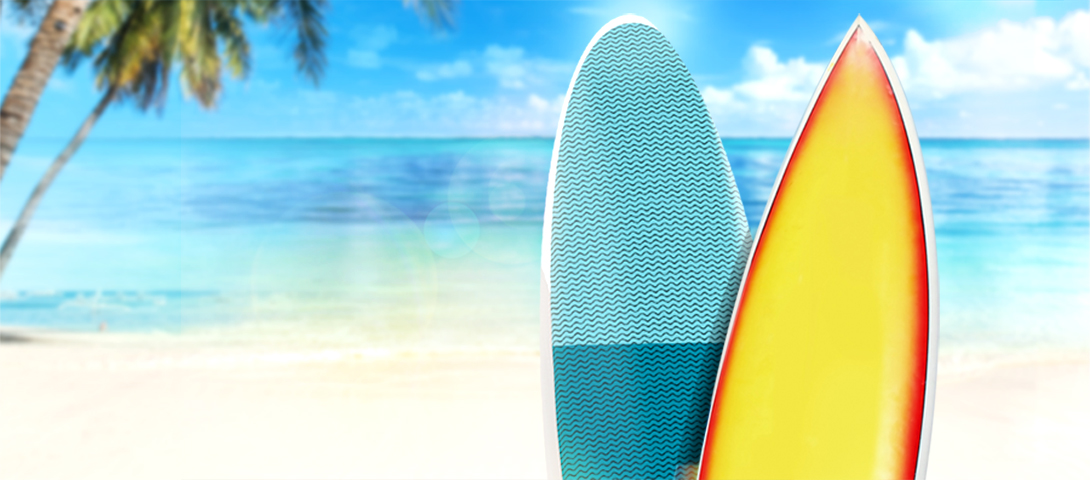 Many people are enjoying water sports nowadays to escape the unrelenting sweltering weather. Surfing is considered very trendy among the water sports and has been growing in popularity. Its main draw is the thrill and excitement of riding the unpredictable waves. And since it is now possible to surf on beaches in Korea without having to travel abroad, surfing has become a bona-fide popular maritime sport.
The most essential item to enjoy surfing is of course the surfboard because the type of surfboard you choose affects how you surf the waves. Surfboards are categorized according to their lengths and shapes and also by the materials used. The two main types are "PU(polyurethane) boards" and "epoxy boards."
Production of epoxy boards started more recently compared to PU boards. An epoxy board is made by applying epoxy resins and fiberglass fabrics to a piece of EPS foam. One advantage of an epoxy board is its lightness, which is a result of using EPS (Expandable Polystyrene) foam, better known as Styrofoam.