LG Chem Announces Q3 Business Results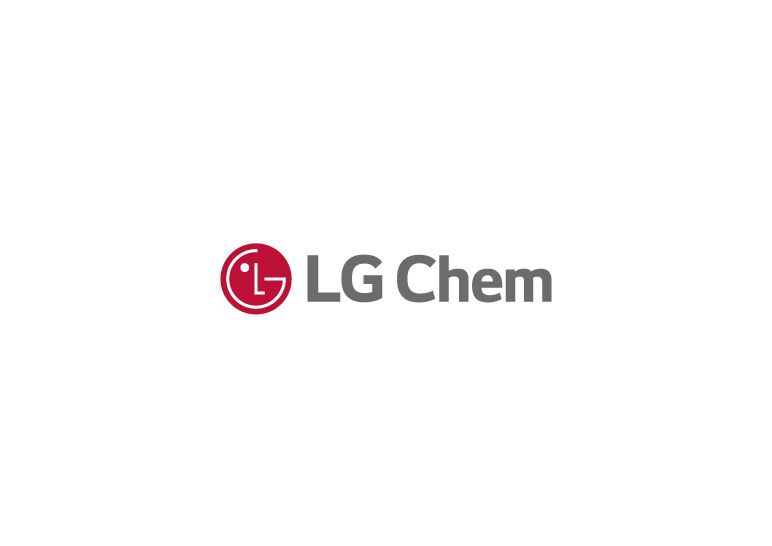 LG Chem Announces Q3 Business Results
■ Business Results for the 3rd Quarter
- Sales: 10.6102 trillion KRW (41.4% increase compared to same period of previous year)
- Operating Profit: 726.6 billion KRW (19.6% decrease compared to same period of previous year)

■ Meaningful results achieved for each business area such as recording highest quarterly revenue for Petrochemicals despite difficult business environment including decreased front industry demands and rise of raw material costs

■ Dong Seok Cha, CFO
"Even amidst the internal and external uncertainties, when excluding one-time factors, there are no changes in the trends of continuous growth in sales and ability to create strong profits"
"We will become a company that continuously grows by focusing on fostering the eco-friendly sustainability business,
additionally expanding battery material businesses, and beefing up clinical investments, etc. for developing new drugs"

On October 25, LG Chem announced its Q3 business results with ▲sales of 10.6102 trillion KRW and ▲operating profits of 726.6 billion KRW.
Compared to the same quarter of the previous year, sales increased by 41.4%, but operating profits dropped by 19.6%.
Regarding the Q3 business results, LG Chem CFO Dong Seok Cha stated, "Even amidst the internal and external uncertainties, when excluding one-time factors, there are no changes in the trends of continuous growth in sales and ability to create strong profits."
He added, "We will become a company that continuously grows by focusing on fostering the eco-friendly sustainability business, additionally expanding battery material businesses, and beefing up clinical investments, etc. for developing new drugs."
Details of Q3 performance and Q4 forecasts for each business area are as follows.
The Petrochemical Company recorded sales of 5.6301 trillion KRW and operating profits of 1.0869 trillion KRW. As high demand for the front industry in the previous quarter began to ease, profitability dropped slightly, but as the strong demand for products compared to supply continued, it achieved its highest quarterly revenue.
Regular maintenance for Daesan NCC, etc. is scheduled for Q4, but it is expected to maintain strong performance due to supply and demand factors such as China's restrictions on power and rising coal prices.
The Advanced Materials Company recorded sales of 1.1582 trillion KRW and operating profits of 49.1 billion KRW. Sales and profitability compared to the previous quarter decrease due to reduced shipping volumes resulting from supply and demand issues of front industries like semiconductors for automobiles.
Seasonal effects and front industry supply and demand issues, etc. are expected to continue in Q4 as it is a slow season for IT materials. However, it is forecasted that sales will grow continuously through the expansion of businesses focusing on battery materials such as the separating membrane business, which is scheduled to begin in earnest.
The Life Sciences Company recorded sales of 177.4 billion KRW and operating profits of 9.3 billion KRW. Sales and profitability decreased from the previous quarter due to reorganization of the Chinese sales network and regular inspections for partial production lines.
Revenue is expected to increase in Q4 based on an increase in supply and growing market share for major products such as Eucept and polio vaccines.
LG Energy Solution recorded sales of 4.0274 trillion KRW and operating losses of 372.8 billion KRW. Though it achieved good operating profits based on the strong demand in cylindrical batteries for EVs and IT devices despite the decrease in EV sales caused by front industry production issues, deficits were posted due to the additional appropriation of funds according to GM's recall decision.
EV sales are expected to recover and sales are predicted to grow due to increase in IT-related demand in Q4, and plans are to continue to improve profitability by strengthening quality and value chain capacities.
Farm Hannong recorded sales of 122.5 billion KRW and operating losses of 9.7 billion KRW. Despite the increase of raw material prices, revenue and profitability increased compared to the same period of the previous year through increased shipments of crop protection agents and fertilizers.
Annual performance is expected to improve through efforts such as reinforcing the product portfolio and pioneering overseas markets.

[Reference]
■ LG Chem Q3 performance (Unit: 100 million KRW )



'21. 3Q

'20. 3Q

% of Year-on-year
increase/decrease

'21. 2Q

% of Quarter-on-quarter
increase/decrease


Revenue


106,102


75,031


41.4%

114,512


△7.3%


Operating Profit


7,266


9,041


△19.6%

21,410


△66.1%

■ Sales and Operating Profits per Business Area (Unit: billion KRW)
* Please note that the units used in the below chart is billion KRW