LG Chem enters phase 2 clinical trial in China for 'LC510255', a candidate substance for treatment of autoimmune diseases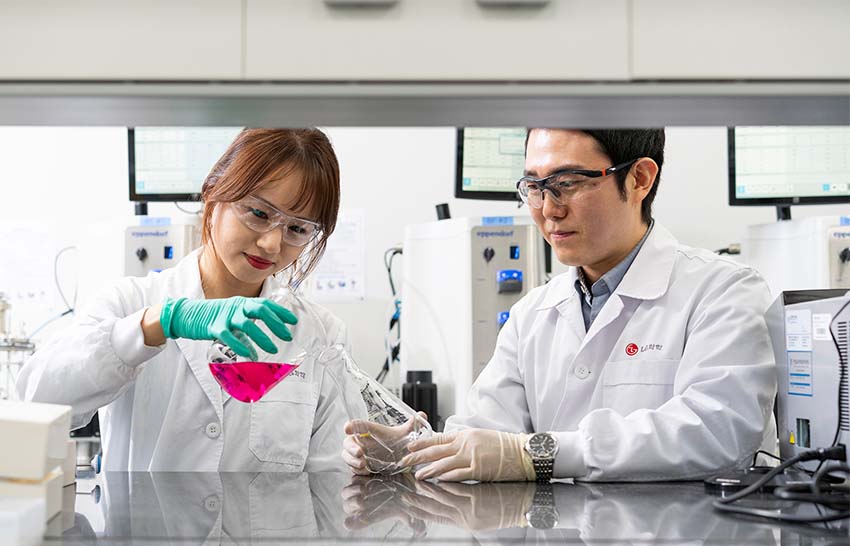 LG Chem enters phase 2 clinical trial in China for 'LC510255', a candidate substance for treatment of autoimmune diseases
■ New drug candidate with license exported to China's TransThera Bioscience, obtains approval for phase 2 clinical trial in China
- Evaluation of effectiveness on patients with ulcerative colitis, Chinese market expected to grow to 280 billion won
■ LG Chem, which owns the global (excluding China) license, plans to expand the treatment indication to atopic dermatitis and conduct global phase 2 clinical trials
LG Chem's new drug candidate for treating autoimmune disease has entered into phase 2 clinical trials in China.
LG Chem announced on the 20th that the Company's Chinese partner 'TransThera Bioscience' has received approval for phase 2 clinical trial on 'LC510255' from China's National Medical Products Administration (NMPA).
In April, LG Chem had entered into an agreement to transfer the Chinese market license for 'LC510255', an internally developed candidate material, to 'TransThera'.
Through this approval of the Chinese clinical trial, LG Chem will receive an undisclosed milestone from 'TransThera', and 'TransThera' will gather Chinese ulcerative colitis patients to evaluate in-depth the effectiveness and safety of the drug.
'LC510255' is a new drug administered orally (edible formulation) that promotes the expression of S1P1 (sphingosine-1-phosphate receptor-1), a protein that controls hypersensitivity immune function. Through the pre-clinical and phase 1 clinical trials, LG Chem has confirmed suppression of hyperimmune reactions and selective action on S1P1 protein.
According to global market research data, China's ulcerative colitis treatment market is forecasted to grow from 220 billion KRW in 2020 to 280 billion KRW in 2028. Currently, there are approximately 430 thousand patients with ulcerative colitis in China, of which around 80% are severe patients who require active drug treatment.
Meanwhile, the two companies plan to accelerate the development of innovative new drugs for autoimmune diseases by strengthening strategic partnerships based on their experiences and expertise in each region.
LG Chem, which owns the global (excluding China) development and commercialization rights for 'LC510255', plans to expand the treatment indication to atopic dermatitis, the most common immune disease, and conduct global phase 2 clinical trials.
Jeewoong Son, President of LG Chem's Life Sciences Company, stated "S1P1 receptor agonist is a promising new drug candidate in the field of autoimmune diseases that is attracting worldwide attention. Through close cooperation with our global partners, we will secure strong competitiveness in the global market."
[For Reference] Introduction to TransThera Bioscience
Established in 2016 in Nanjing, China, TransThera Bioscience is a bio-company formed by a management team with experience from multinational pharmaceutical companies. The Company specializes in development of new drugs for inflammatory diseases and anticancer. A number of new drug pipelines are undergoing clinical development in the US.