IT & New Application Battery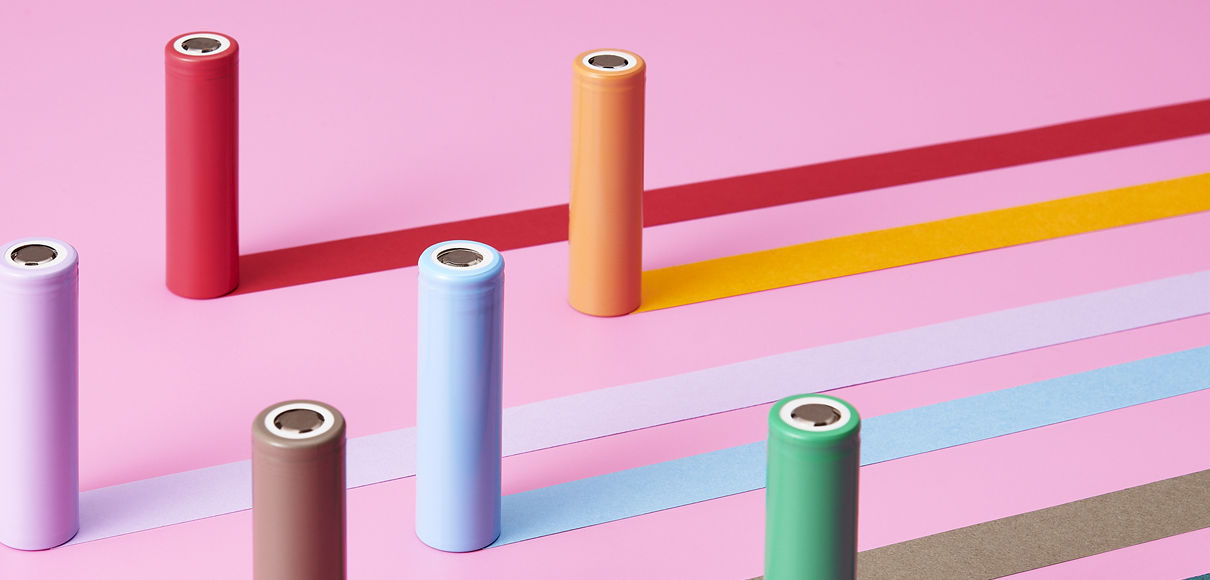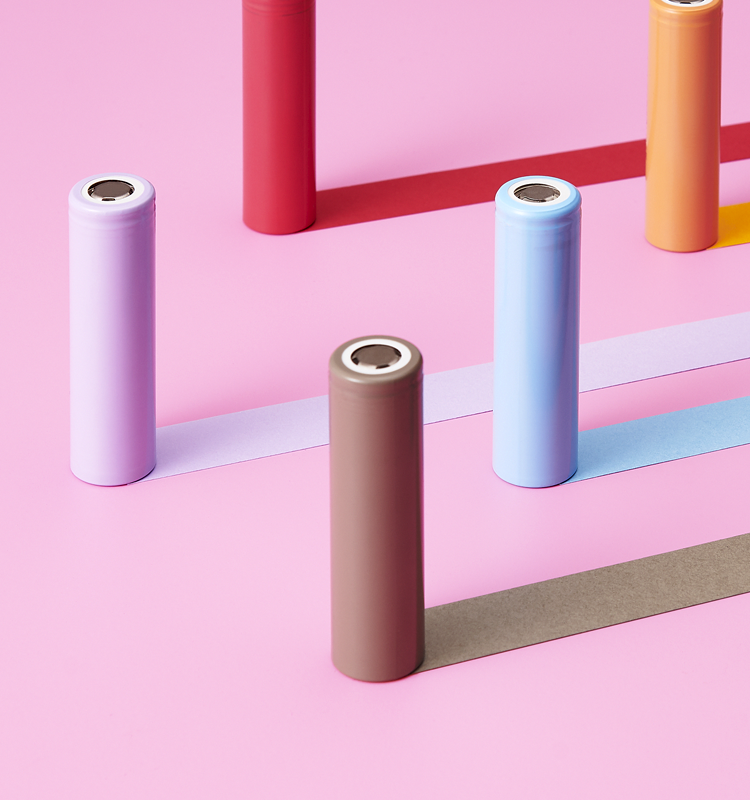 Cutting-edge technologies with industry-leading competitiveness
In the rechargeable battery, lithium-ions move between cathode and anode to produce electricity. The battery is used for a variety of devices such as smartphones and laptops. In 1999, LG Chem succeeded in developing a lithium-ion battery for the first time in Korea. Since then, It has continued to increase its sales volume in the battery market based on its competitive technologies and innovative product development.
Competitiveness
[High Capacity]
Advanced Materials, Cutting-edge High-Voltage Technology, Differentiated Design Structure(Polymer)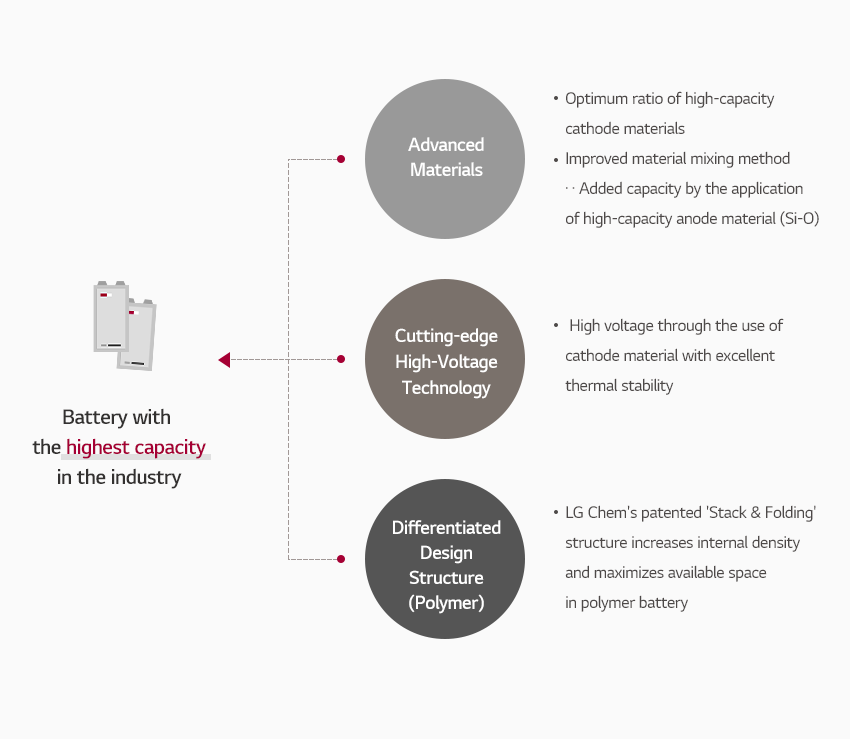 [Ultra-slim Shape] LG Chem's patented 'Stack & Folding' structure

LG Chem's patented 'Stack & Folding' structure by which one or more bi-cells are stacked and folded on the separator can implement ultra-slim batteries with a thickness. This is a differentiated solution that cannot be implemented by the conventional winding polymerstructure and can only be offered by LG Chem's polymer batteries.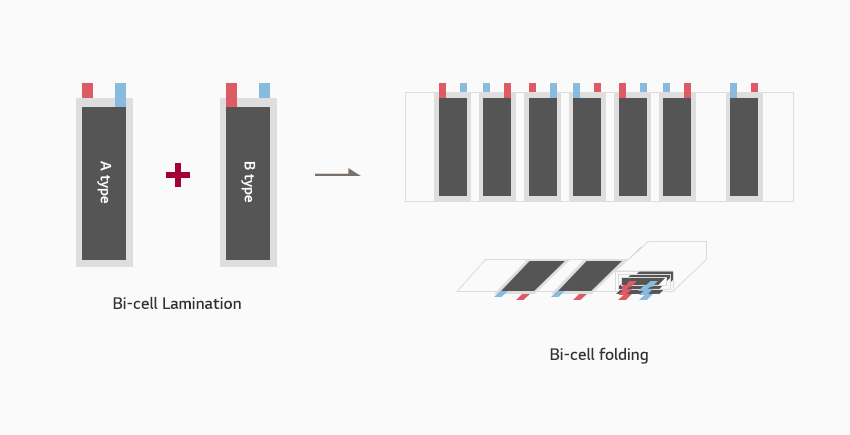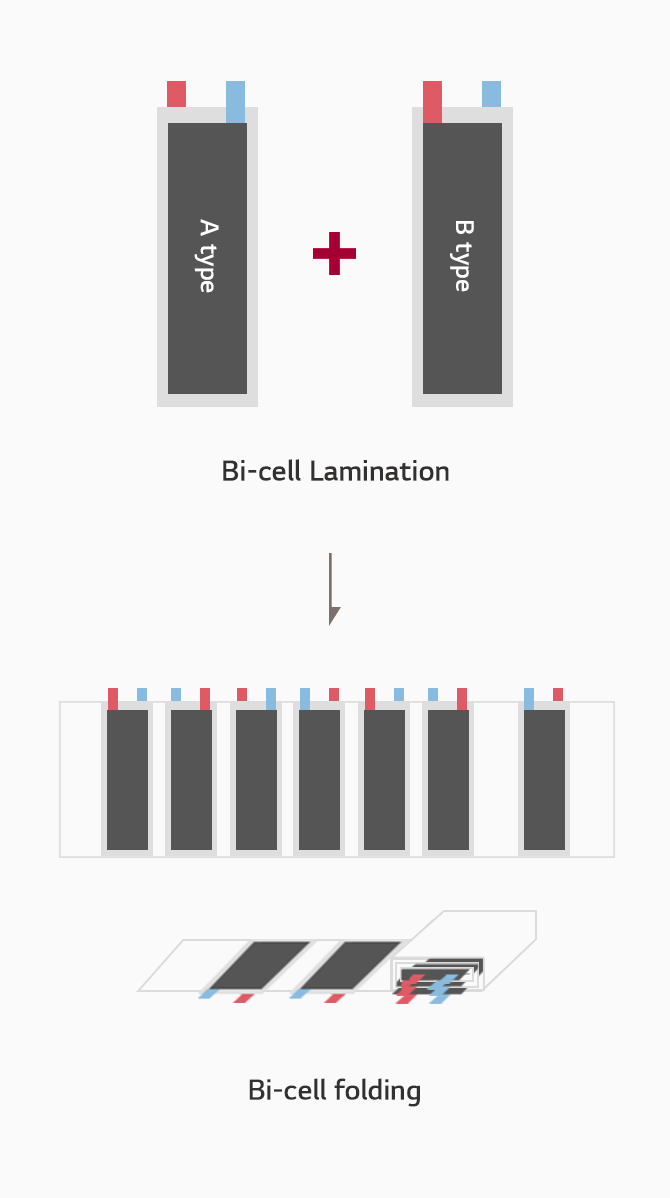 [Safety]
LG Chem's proprietary SRS®(Safety Reinforced Separator) technology

LG Chem's SRS® offers superior safety through the improvement of the durability and heat resistance of batteries by applying nano ceramic coating and through reducing of short circuits inside the battery by using porous PO material with high ventilation.