[ASA] Applying Invisible Technology To Furniture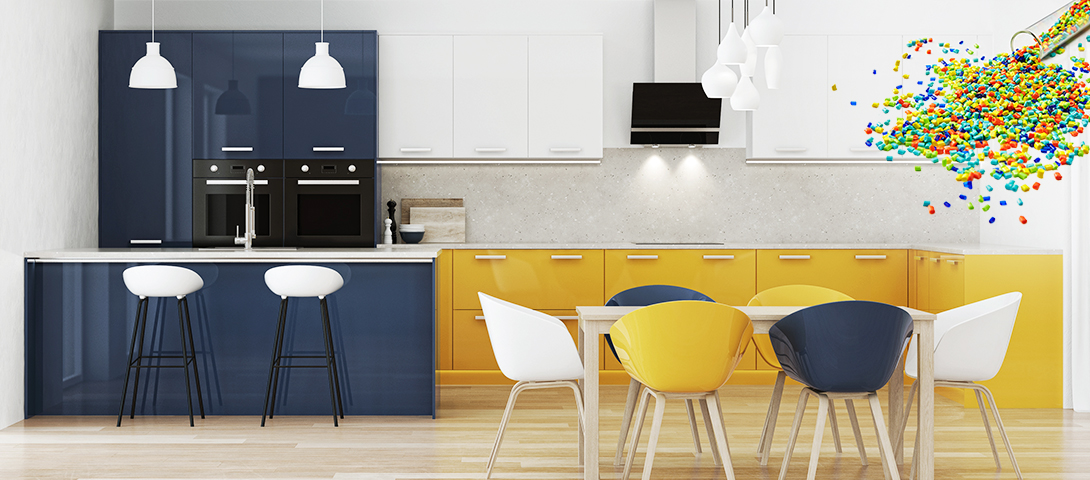 Furniture is one of the most essential elements in portraying spatial feature and surrounding atmosphere.
Today, we are able to see furniture with a variety of colors with the help of deco sheet application into conventional furniture design.

Deco sheet is used as interior finishing material with its multi-functional design to mimic many different looks such as wood, metals, leather, natural texture, and etc.
It's also used in exterior architectures like windows and doors as it stays durable and prevents resistance from many climatic factors like Ultraviolet light and humidity.
Most common chemicals used to make Deco sheet are PVC(Polyvinyl Chloride), PET(polyethylene terephthalate), and PP(Polypropylene), but LG Chem, for the first time in the world, was able to successfully utilize ASA(Acrylonitrile Styrene Acrylate) as the main polymer resin of Deco sheet.

ASA is a high functional plastic and co-polymer made of SAN and acryl rubber, perfectly suited for home furniture with its excellent heat and weather resistance property.
The advantages of ASA is very much alike to that of ABS and gives you many options of color selection alongside UV stabilizing effect. Its application goes beyond furniture and to automobile exteriors, construction, and etc. as it displays great functionality of physical properties and resistance from discoloration by sunlight exposure.

LG Chem is constantly making the best effort to grow along with customers by leading the forefront of innovation for new material development that the market has yet to provide.