[LUMID] Tires with Style and Safety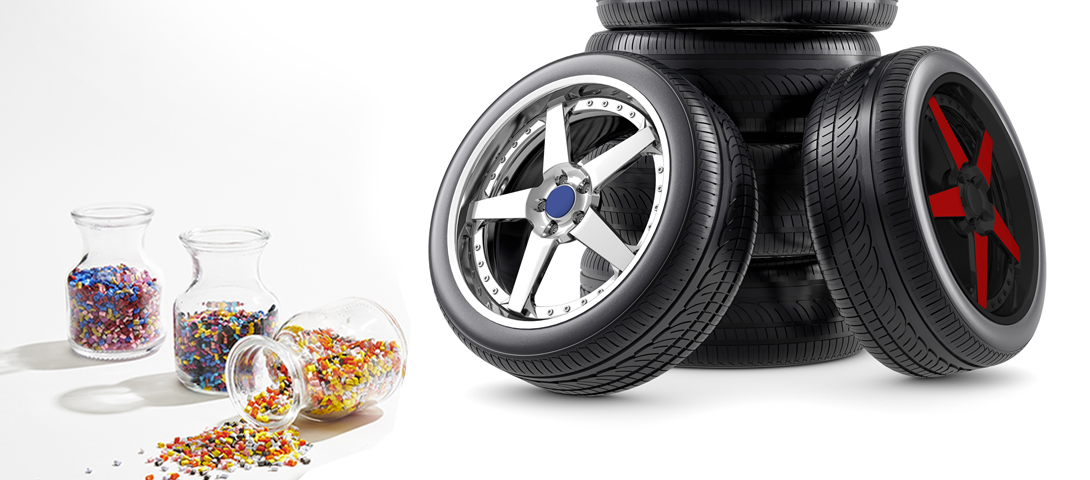 An indispensable part of the design elements of a car is the wheel.
Depending on the material, the types are categorized into "steel wheels" and "alloy wheels (aluminum alloy)."
Each has its strengths and weaknesses in terms of durability and economic feasibility. Recently, many vehicles are equipped with alloy wheels, which are superior in style and function.
The more important function of the wheel than the style is stably supporting the tire, the only part of the car that makes contact with the ground, and the body of the vehicle.
The wheel cap and wheel cover protect wheel nuts, which secure the wheel from detaching from the vehicle.
The wheel cap is mounted on the center of the alloy wheel to protect wheel nuts. You can see that most manufacturers' symbols are placed here.
The wheel cover is mounted on the steel wheel to improve the quality and design of the wheel's appearance, which is less aesthetic than the alloy wheel, and informs the loosening of hub nuts to help the dissipation of heat in the braking mechanism.
LG Chem's automotive material, LUMID, is currently applied to automotive wheel caps and wheel covers.
LUMID is an engineering plastic compounded with nylon resin PA (Polyamide) as the base. It is resistant to heat, impact, and modification, making it an ideal material for interior and exterior of automobiles.
Through the development of various automotive materials, LG Chem is leading the way in providing innovative technologies from small parts to the industry at large.