[PCR-PC] I didn't imagine that you could have turned into this…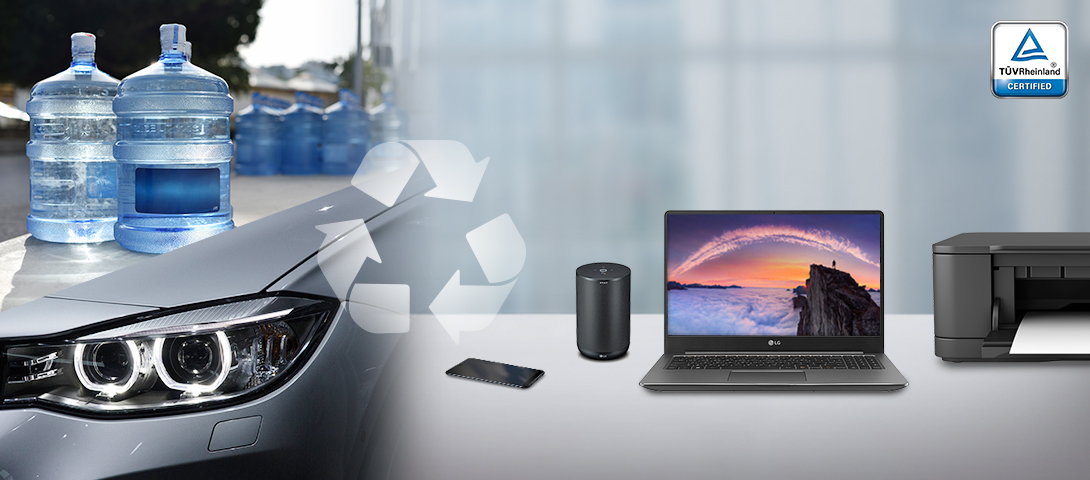 There has been growing interest in using PCR plastics mainly among global IT companies.
PCR (Post Consumer Recycled) plastic refers to separating and breaking up plastic from finished products and recycling it into a new plastic product through a compounding process to reprocessed materials.

LG Chem has been producing an annual average of 10,000 tons of PCR products since 2009, and this is all thanks to PCR-PC (Polycarbonate).
PC (Polycarbonate) has higher durability and heat resistance compared to generic plastics and due to its highly functional engineering characteristics,
it is used as industrial materials.
Common products that utilize PCR-PC as source materials include water tanks in water purifiers,
automobile head lights, and canopy awnings used at outdoor rest areas or subway entrances.

After completing their lifespan, these products are combined with the outstanding process technologies of LG Chem and are produced as over 30 PC grades,
as they are repurposed into various IT devices that we use!

It is estimated that PCR plastic can reduce CO2 emissions by 40-50% compared to using generic plastic products,
and LG Chem's PCR-PC was recognized as a pure PCR product by Germany's official authentication institute, TUV (Technischer Uberwachungs Verin).

LG Chem will continue to do its best to fulfill its social responsibilities and find new business opportunities through resource circulation activities and ecosystem protection activities.