[PC] A reliable companion for travel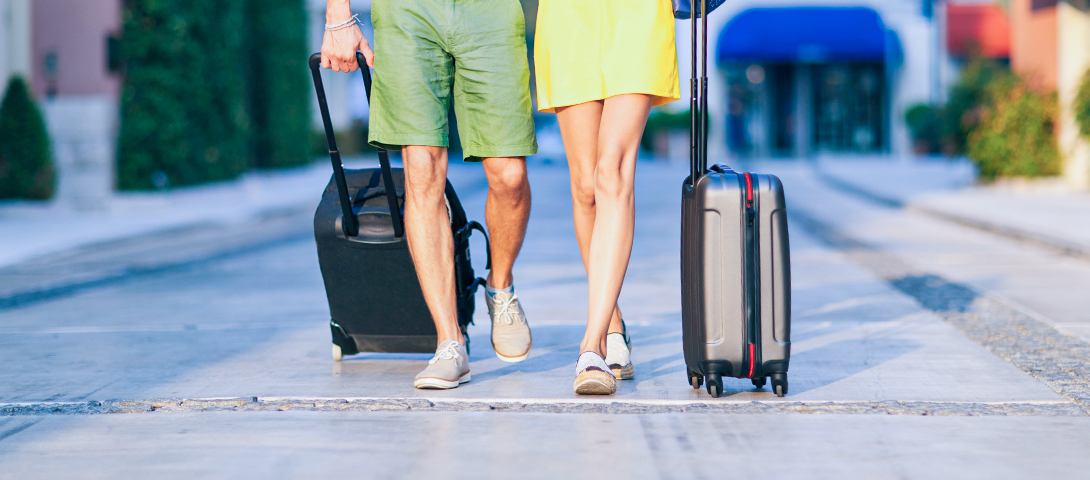 Although tourism has declined due to COVID-19, our inherent desire for travel is still very much alive.
Instead of traveling overseas, people began to take off domestically, going on short-distance trips and traveling on impulse.
As travel trends change, the demand for backpacks and small luggage for domestic travel is increasing.
In particular, the sales of mini luggage that are smaller than 14 inches and hold small items have increased among customers in their 20s and 30s.
Travel luggage is categorized mainly into soft-sided and hard-sided types, depending on the material of the case.
Soft-sided luggage is made of leather or fabric, and hard-sided luggage is made of plastic or metal.
Because the most important quality of luggage is protecting the items inside, many customers prefer hard-sided luggage over soft-sided ones.
Premium hard-sided luggage is made of polycarbonates, a tougher, more durable, and lighter material.
Since polycarbonates have a shock resistance greater than 150 times the conventional tempered glass, 250 times the sheet glass, and 30 times the acrylic, making it safe for all the tumble during the travel.
Because polycarbonate luggage made of high-quality materials also comes with a high price tag, luggage made of a mixture of ABS and polycarbonate materials can also be a great option.
Count on LG Chem to produce materials for your dependable travel companion.