[SBS] Waterproofing the roof of the building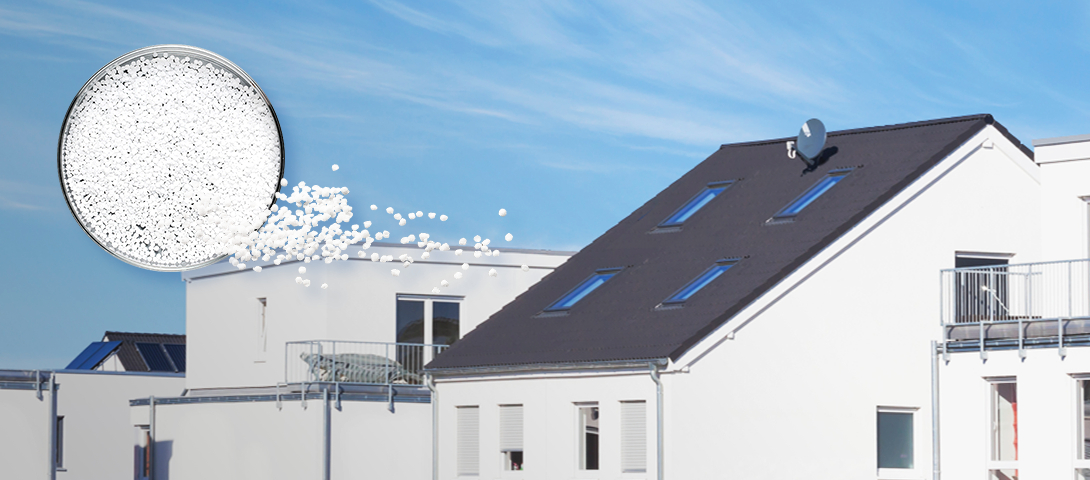 The roof is located at the top of the building, blocking snow, rain, light, and wind.

If the roof does not do its job right, snow and rain may soak through and cause mold and leaks inside the building.
This not only makes it difficult to create a pleasant indoor environment, but also shortens the life of the building.

Because roofs are directly exposed to the outer environment, waterproofing is essential to successfully carry out its job.
There are various methods for waterproofing, and one of the most common ways is using waterproof sheets. Advantages include its light weight, ease of application, and short construction period.

An example of such waterproof sheets used for roofs is made of polymer modified asphalt. Styrene Butadiene Styrene (SBS), a modifying agent, is added to asphalt to improve elasticity and flexibility, transforming it into polymer modified asphalt. This is combined with film and produced into a sheet form.

Here, SBS used as the modifying agent is a thermoplastic elastomer made of two monomers styrene and butadiene.
Because it has the properties of both plastic and rubber, it is used in a variety of applications such as modifying agent for plastics and asphalt, and an adhesive.