[PP] Creating classy decor with carpet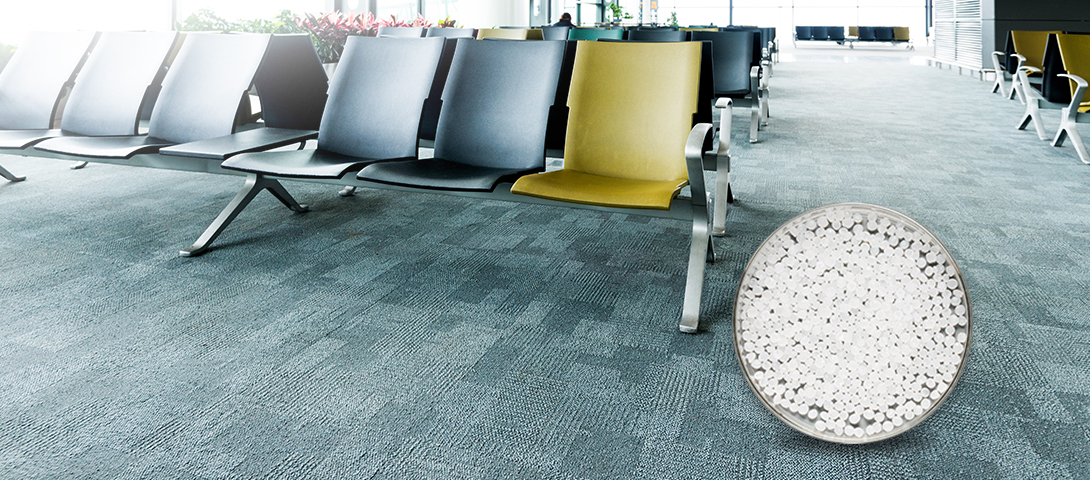 The choice of flooring material is critical in interior design.
The floor is the area occupying the largest area of the room, which directly affects the atmosphere of the room.
It also plays a significant role in terms of function.

Tiled carpets are often found on the floors of hotels, airport lounges, and offices.
These tiled carpets add a touch of luxury to your space with a variety of patterns and colors.
They also prevent noise from walking.
Furthermore, it is highly effective for absorbing shock from walking, which reduces foot fatigue and provides excellent comfort.
The tile form is convenient for maintenance because you just need to replace the contaminated or damaged tile.

Polypropylene (PP) is a material that is often used for tile carpets.
Because PP carpets do not shed fiber and are highly resistant to contamination, they are widely used in commercial spaces.
PP is a synthetic resin made by polymerizing propylene.
It's one of the most widely used general-purpose plastics that can transform into various products depending on the properties and processing method.
With excellent tensile and impact strengths, it is used in a wide range of applications, including films, textiles, and automotive parts.