[IPA] Enhancing antibacterial effect with hand disinfectants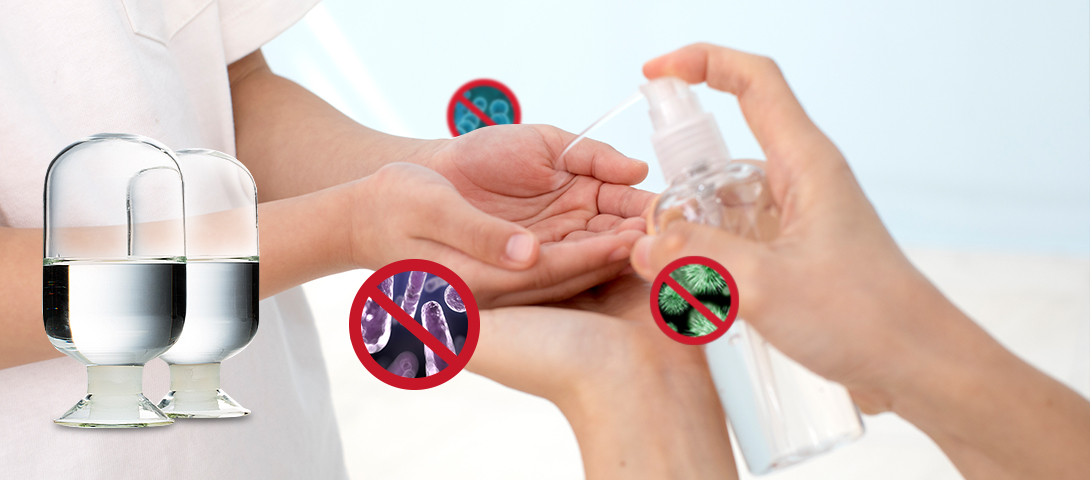 It's important to pay close attention to health care when it comes to the in-between seasons.
Managing your personal hygiene helps prevent diseases and sickness.
Washing hands is one of the best ways to practice this in everyday life.
It significantly helps you prevent respiratory diseases and infectious diseases.
To keep your hands clean, use hand soap or sanitizers.
If you don't have access to water to use hand soap, try hand sanitizers.

Because hand sanitizers are made of alcohol, you can apply it on the palm of your hand and rub it evenly until it is completely evaporated.
It is easy to use and removes germs quickly.
Hand sanitizers are quasi-drugs with antibacterial effects used for disinfecting hands and skin in general.

For the antibacterial effect, an alcohol component called isopropanol (IPA) is used.
A 70% solution is used for sterilization.
IPA is used as one of the most common raw materials for disinfectant agents because it has a sterilizing effect.
It is also used in a variety of applications in adhesives, paint solvents, and cleaning agents.