[ABS] Creating beautiful nails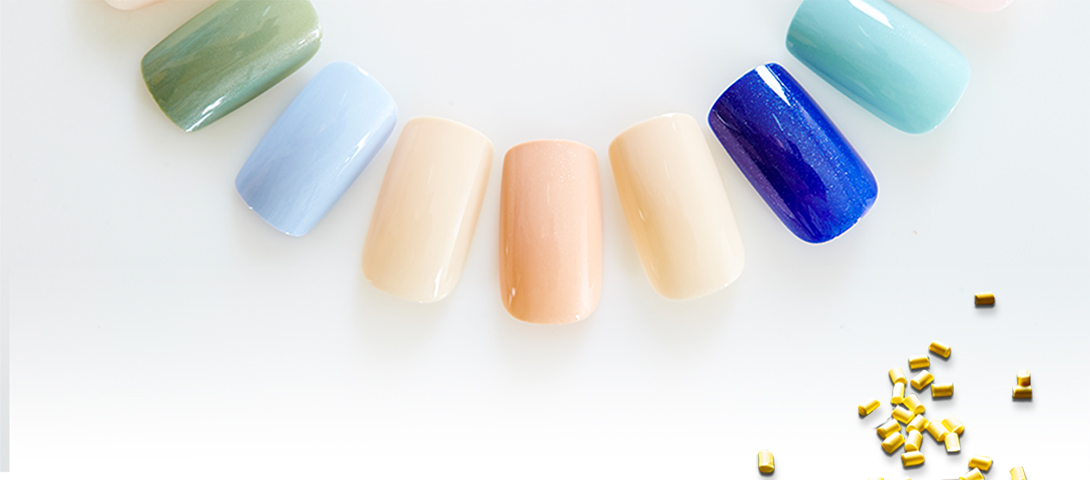 With the increase in exposure of hands and feet in the summer, it's easy to spot people who are wearing nail art to express their unique style.

While you can put nail polish directly on your nails to do this, it's also very convenient to apply nail tips.
Nail tips are faux nails that are attached to fingernails that have a wide variety of colors and designs.
They are easy to apply and remove, and can be effortlessly replaced with other designs.

Nail tips are made of plastic material, mostly ABS (acrylonitrile-butadiene-styrene).
It is a high-performance plastic with great processibility and can be produced into a wide variety of colors.
That is why it is used to make many different products, such as toys like LEGO, cars, home appliances, and IT devices.