[LDPE] Portable screens with excellent brightness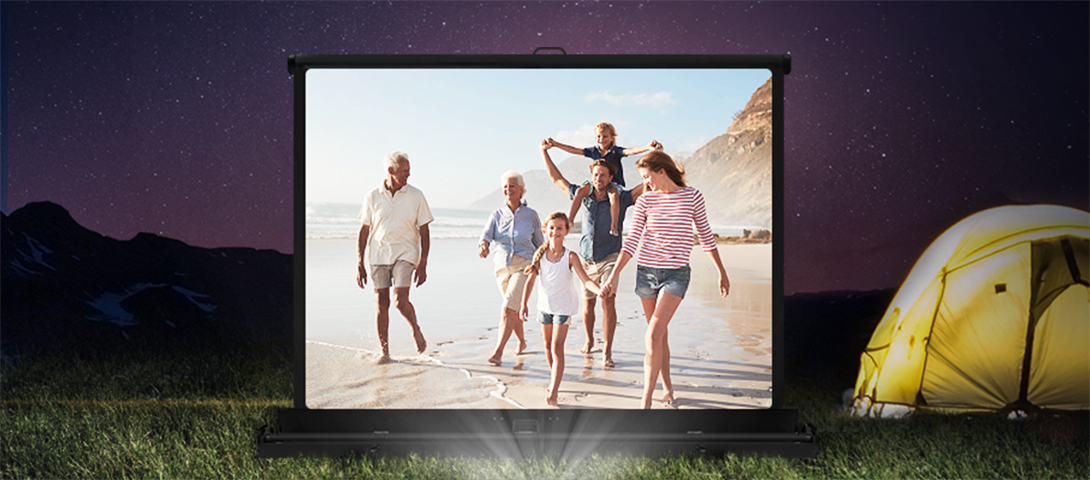 Beam projectors are used frequently in offices for business.
In recent years, small and light miniature products have been introduced, which are increasingly used at home.
It is popular among single-person households and newlyweds because you can enjoy images on a large screen without spatial constraints.
It 's also becoming an indispensable item for campers.

Although it can be used on empty walls, it's better to project on a dedicated screen for clearer image.
There are several kinds of beam screens depending on the material and installation method,
but portable screens are particularly a good fit with mini projectors because they are easy to assemble, disassemble, and carry.
To make portable screens, PE film fabrics are the common choice of material. It has excellent smoothness of the surface and screen brightness.
◆ LDPE(Low Density Polyethylene)?
Low-density polyethylene is a synthetic resin manufactured by polymerizing ethylene.
It is a general-purpose plastic that is commonly used in daily products that has excellent processability, flexibility, and transparency.
It is used as the raw material to make (포장용) transparent films, cable sheathes, and various wrapping products.
LG Chem manufactures LDPE through the latest high-pressure method technology.