[OLED materials] Delivering vivid Images with digital signage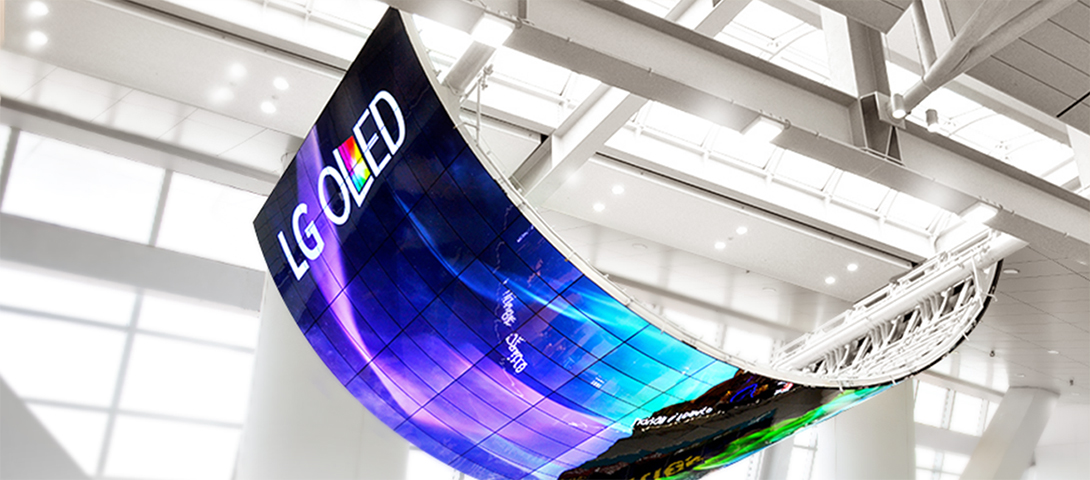 Have you heard of the word, "digital signage"? It 's easily spotted at places with large floating populations, such as airports and shopping malls.
Digital signage refers to large and small displays that show ads and information.
It's a billboard that has replaced existing analogue billboards such as posters and signboards into digital displays.
It's easy to operate and manage remotely through the network.
As it can provide real-time content, such as video, information, and advertisement, it is garnering attention as a new type of media.
When it comes to digital signage, increasingly expanding its range of use as it combines with advanced technologies
in a variety of fields, display is a critical feature.
It is where information is directly presented. Now that the latest generation of displays,
OLED, is applied to signages, we can display images with ultra-high quality that closely shows natural colors more vividly.
Since OLED can be implemented in curved shapes, it can be installed in a variety of styles.
There are more and more examples of its applications in spatial design.
OLED materials are used as the critical material of OLED signage, the next generation of digital signage.
◆ OLED materials
OLED materials are the core organic material of OLED, which is attracting attention as the next-generation display.
LG Chem produces the materials for common layer of OLED diodes, including HIL, HTL, EML, and ETL,
and we are securing product competitiveness through continuous research and development.