[Acrylates] Showing the beauty of aquarium, crystal-clear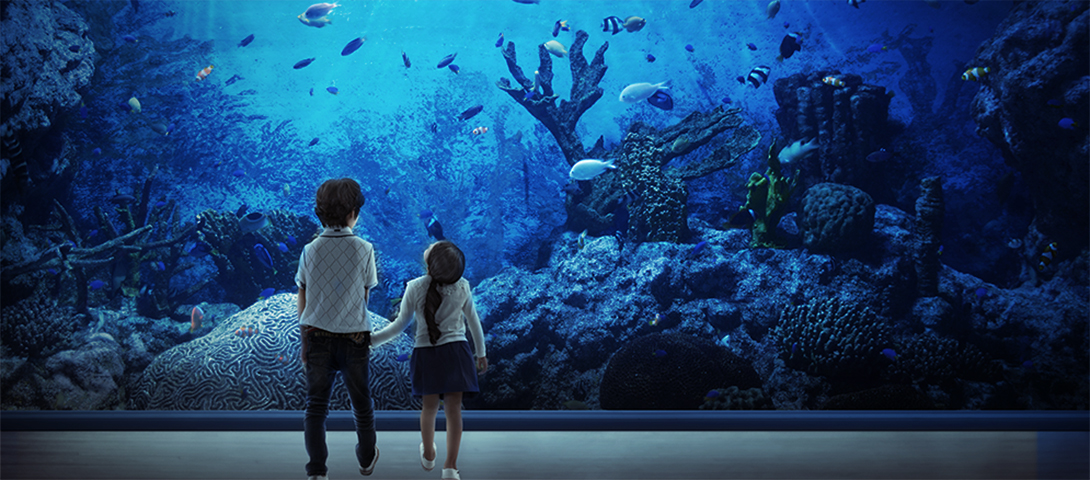 As the cold weather continues, people are looking for indoor locations to have fun regardless of the weather.
The aquarium is one of the most common choices.

It is popular because you can observe a variety of marine life up close. In particular, underwater tunnels are the highlight.
As you pass through the tunnel, you can see sharks and stingrays swim over your head.
It feels as if you're actually in the ocean.

We can enjoy aquariums like this thanks to the transparent tank.
It is made of a material called polymethyl methacrylate (PMMA), which maintains high transparency despite considerable thickness.
Since it's also light and shock-resistant, it is widely used to make large water tanks. Commonly known as acrylic, PMMA is made from raw materials called acrylates.

◆ Acrylates
Widely used as the main raw material for acrylic, fiber, and paint, acrylates have excellent reactivity with the double bond and functional group structure in their molecules. This enables its superior performance in various chemical reactions.