[NBR] Oil-resistant conveyor belts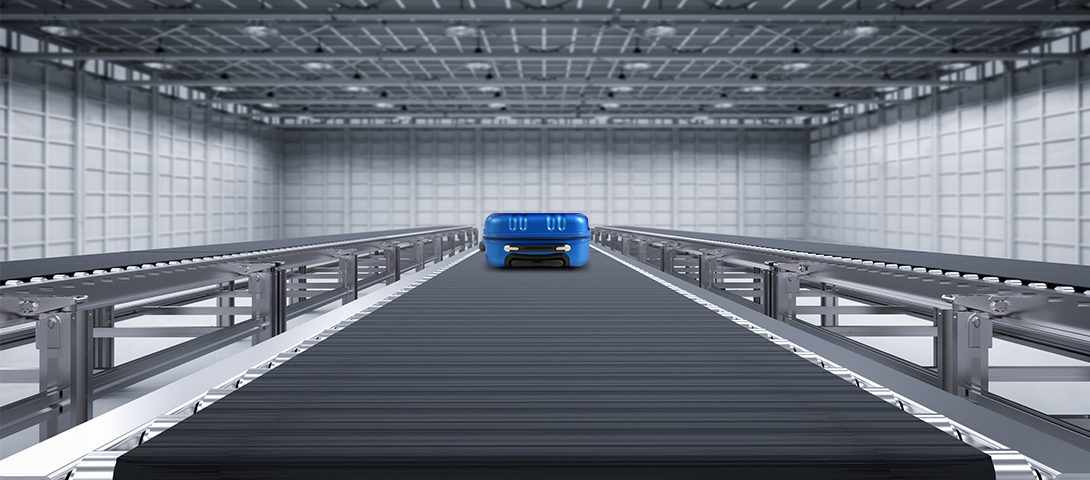 Before the long Chuseok weekend, Incheon Airport is expected to be crowded with many travelers.
When you are at the airport, everyone uses this. It's called the conveyor belt.
When you send your baggage on departure, pass security, and pick up the luggage upon arrival, everyone has to use it.

It's used widely in everyday applications because it can easily and conveniently carry heavy items,
and especially more frequently in industries with automation systems such as factories and distribution centers.
Considering its applications in diverse industries, the types and materials that make up conveyor belts
also vary depending on the characteristics of the items and purpose of transport.

If the product you are transporting has specific needs, such as maintaining hot temperature or are chemically treated,
the belt made of appropriate material is chosen for each purpose.
When transporting products that contain oil, a belt made of NBR (nitrile-butadiene rubber) that has excellent oil resistance is mainly used.
NBR is a synthetic rubber with has excellent oil and wear resistance, which results in minimal deformation due to oil components.