[POE] Increasing the impact strength of consoles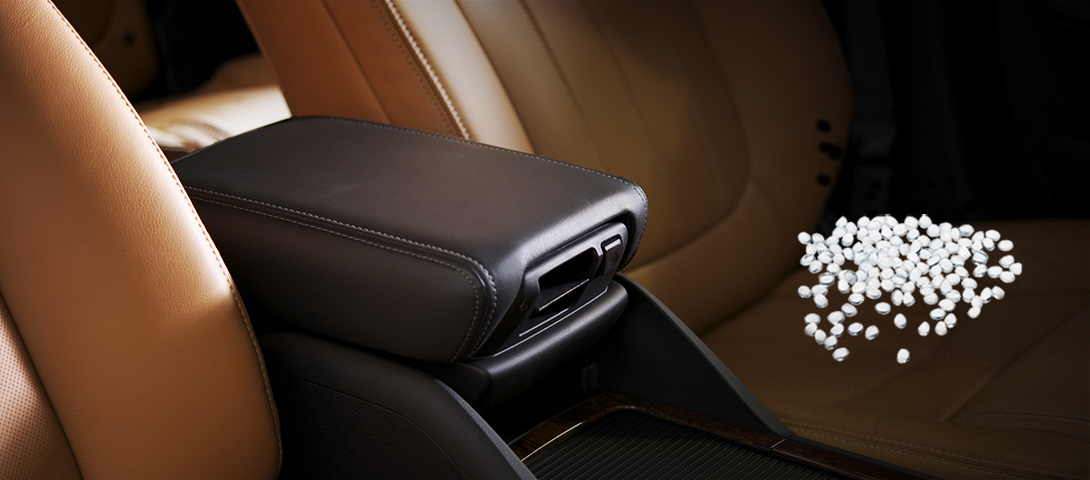 Inside the car, there are various devices for driving and parts for the convenience of the driver.
When you sit in the driver's seat, one of the most used items is the console box.
It's a versatile component; if you close the lid, you can use it as an arm rest and when you open it, it turns into a storage space.
In fact, the console box refers to the entire connected part from the gear change lever to the storage space.

The material for console boxes is usually polypropylene (PP), which is light and easy to mold. S
ometimes, polyolefin elastomer (POE) is also compounded* with it to increase the impact strength.
POE is made with the proprietary metallocene catalyst technology developed by LG Chem,
and is a copolymer of ethylene and octane or ethylene and butene.*
LG Chem's POE is applied to various fields as the compounding chemical for automotive interior and exterior materials,
midsoles for shoes, and sound insulation materials because of its superior processability, impact strength, and elasticity compared to its competitors.

• Compound: Plastic mixture or the process of improving physical properties by combining specific additives with plastic as a base

• Copolymerization: polymerization of two or more monomers.