[LUPOX] Withstanding the light of the headlamp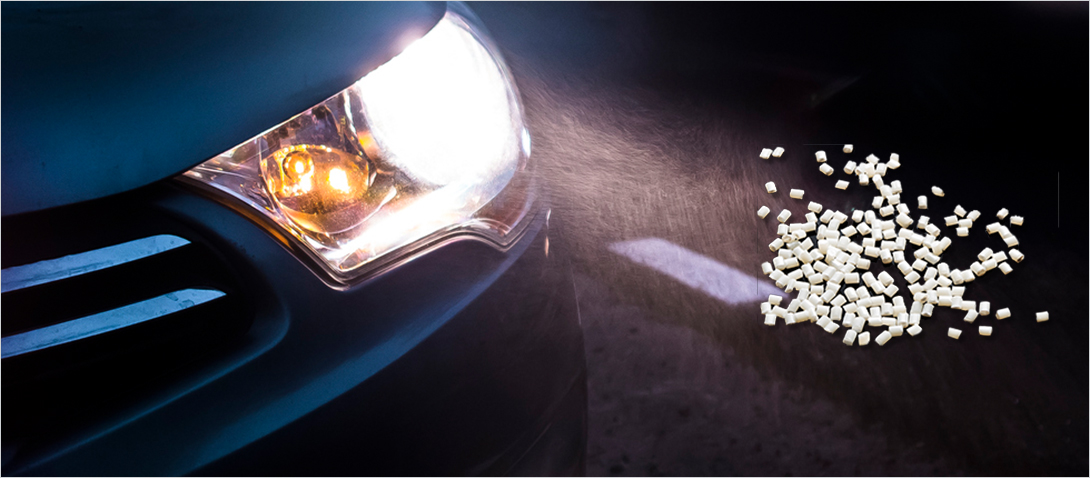 When choosing a car, design is one of the crucial criteria.
There are many elements that determine the overall design, but the headlamp plays a big role in the first impression of a car.
It's considered the eyes of the car, placed in the front to determine the original style of the car.
Unique headlamp designs can define the image of a particular model.
The headlamp also plays an important role in terms of function.
It shines light in the darkness to ensure visibility to the driver and signals its presence to the vehicles and pedestrians nearby.

The headlamp consists of several parts: the bezel is the rim part of the lamp, which is responsible for distributing light inside the lamp.
The material used in this bezel must withstand the high heat emitted by the lamp as well as have high impact strength and high gloss.
As such, high-performance engineering plastics that are superior to ordinary plastics are used.
The material applied here is an alloy of different materials with polybutylene terephthalate (PBT) as the base.
At LG Chem, this product is manufactured under the name LUPOX.