[LUPOY] Lightweight and strong protection for solar power panels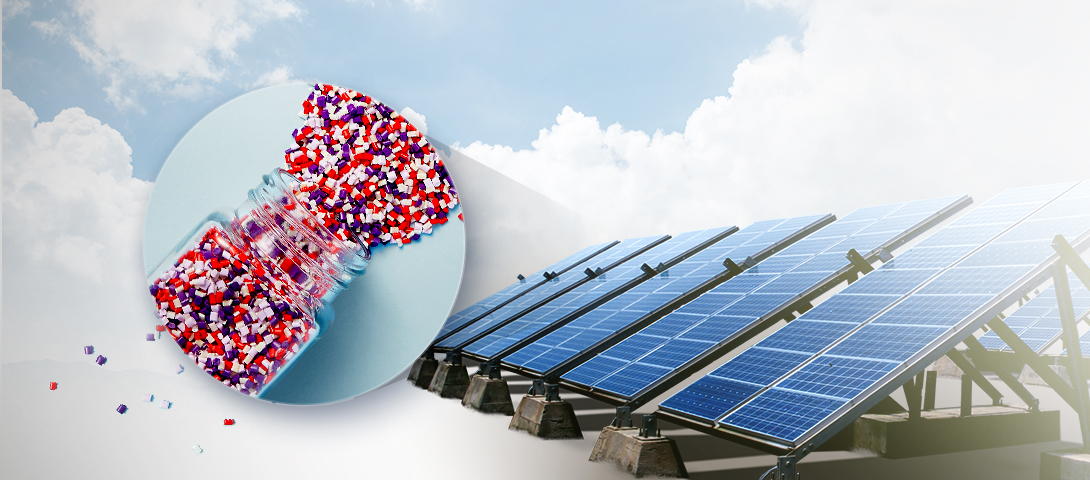 Solar power generation that produces electricity by shedding light on the panel is currently the most anticipated renewable energy source. These solar power panels can be installed anywhere that gets sunlight such as on top of buildings, mountains, etc. Frames, and especially solar power panel frames that protect the panels that transform light into electric energy, must be strong against impact, have heat-resistance, and be highly durable against corrosion.
Therefore, aluminum or alloys are commonly used as its raw materials. There is a plastic product that is as strong as aluminum and alloys, but much lighter, while also being cost-competitiveness. This product is called LUPOY that is produced by LG Chem.
LUPOY is a highly functional engineering plastic that adds fiberglass to a Polycarbonate (PC) material base to improve the properties of general plastics. Compared to general plastics that easily deteriorate when exposed to sunlight for a long time, it has outstanding heat resistance that maintains its original color even with temperature changes.
It is currently being applied in various fields such as interior and exterior materials for vehicles, smartphones, and household appliance housings.
LG Chem's technologies can also be found in solar power panels that make our lives more abundant with healthy energy.