[Bio-based LUMID] Sustainable Materials for Truly Sustainable Vehicles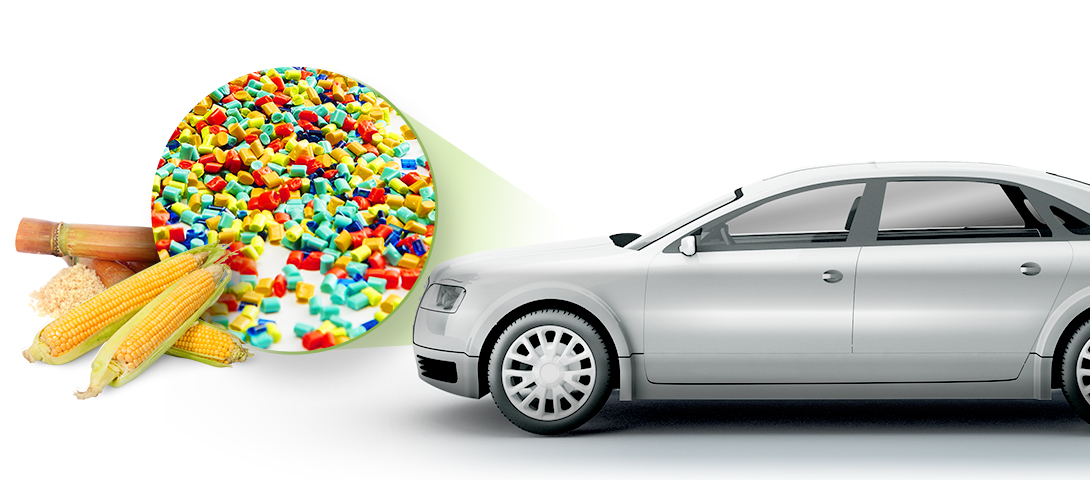 LG Chem's LUMID is used in auto interior and exterior parts such as wheel covers, cooling units, and engine parts. LUMID is an engineering plastic compounded with polyamide (PA) base, a kind of nylon resin. It is highly resistant to heat and impact and is not easily modified.
This high-performance engineering plastic also has a sustainable product line. It's a bio-based LUMID product called PA56, produced by compounding bio monomers extracted from corn and sugarcane with LG Chem's proprietary technology. Our bio PA56 has mechanical properties comparable to the virgin PA66. According to Life Cycle Assessment (LCA), it also has a lower carbon footprint. With excellent mechanical properties, bio PA56 is a sustainable material that can replace the virgin PA66 compound used in traditional automotive and E&E industries.
At LG Chem, we connect science to every nook and cranny of life for a better future.