[PLA] Biodegradable Plastic for Zero Harm to the Earth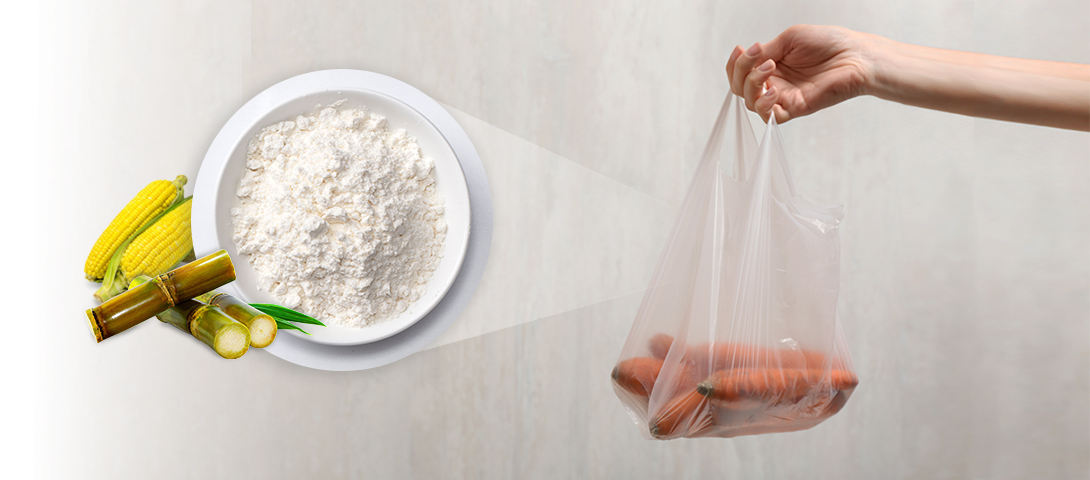 When you go shopping or buy groceries, it's easy to pick up one or two plastic bags before you know it. Lightweight and durable, plastic bags are super convenient. Nowadays, there is a movement to use them less because plastic waste causes significant harm to the environment. Can't we have handy bags without hurting the Earth? There is a new type of plastic bag made of PLA, a biodegradable plastic.
PLA (polylactic acid) is a 100% biodegradable plastic made from lactic acid, which comes from fermenting corn or sugarcane. It has the same physical properties as ordinary plastic but is harmless to the human body. PLA is mainly used in food containers, straws, dinnerware, and tea bags. It can also be used to make tobacco filters and capsule coffee. This eco-friendly material has endless possibilities.
In September 2021, LG Chem, a science company leading in sustainability, signed a contract with ADM (Archer Daniels Midland), one of the world's four biggest grain processing companies. Through this deal, we plan to establish a production plant for bioplastics (PLA) made of corn in the United States by 2025, which is expected to produce 75,000 tons a year.
At LG Chem, we connect science to every nook and cranny of life for a better future.