[PCR-PVC] Going Green in the Music Industry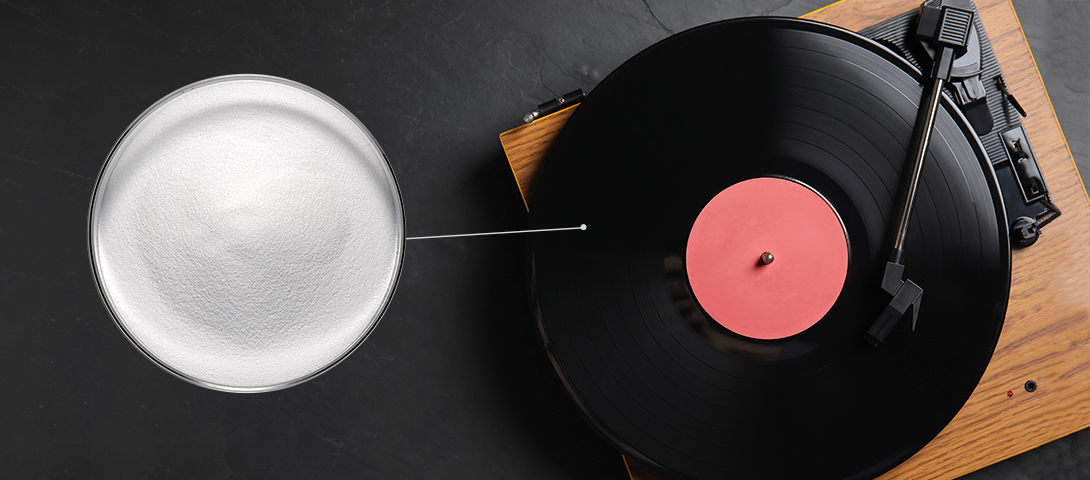 LP records are enjoying renewed popularity nowadays for their retro sensibilities and distinctive sounds. The black vinyl is made of PVC, short for polyvinyl chloride. It is made by engraving an audio file into a stamp and pressing it onto a piece of heated PVC.

With excellent insulation and durability, PVC is one of the most widely used general-purpose plastics that often replaces wood or steel as the raw material for windows, flooring, and buildings.

Recently, there are eco-friendly LP records that are made of PCR-PVC (post-consumer recycled PVC), which are produced by collecting and recycling waste plastic. Kudos to the music industry for these sustainable practices!

At LG Chem, we connect science to every nook and cranny of life for a better future.