[Eco-friendly PVC] Worry-Free Rainy Season with Rain Boots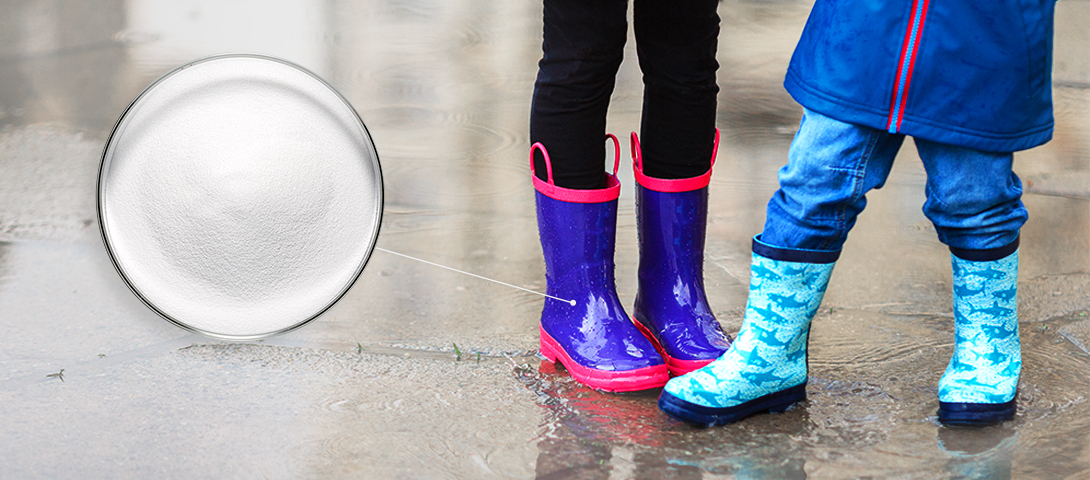 With longer rainy seasons, rain boots that can withstand heavy rain have become essential. Rain boots are made of polyvinyl chloride (PVC), which is light and blocks out water.

PVC is one of the general-purpose plastics, which can change its physical property from soft to hard by adding additives such as plasticizers and stabilizers to meet the purpose. It is thus called an all-around plastic. PVC has wide applications, including windows, flooring, raincoats, shoes, shower curtains, parts for automotive and household appliances, and cable sheaths.

LG Chem produces bio-balanced PVC with biomaterials such as waste cooking oil and also plans to produce circular PVC, which is made of waste PVC that is chemically recycled through pyrolysis.

At LG Chem, we connect science to every nook and cranny of life for a better future.