[PCR-PC] Smart Shelter that Protects Us from the Cold and Heat - Even the Materials are Smart Now!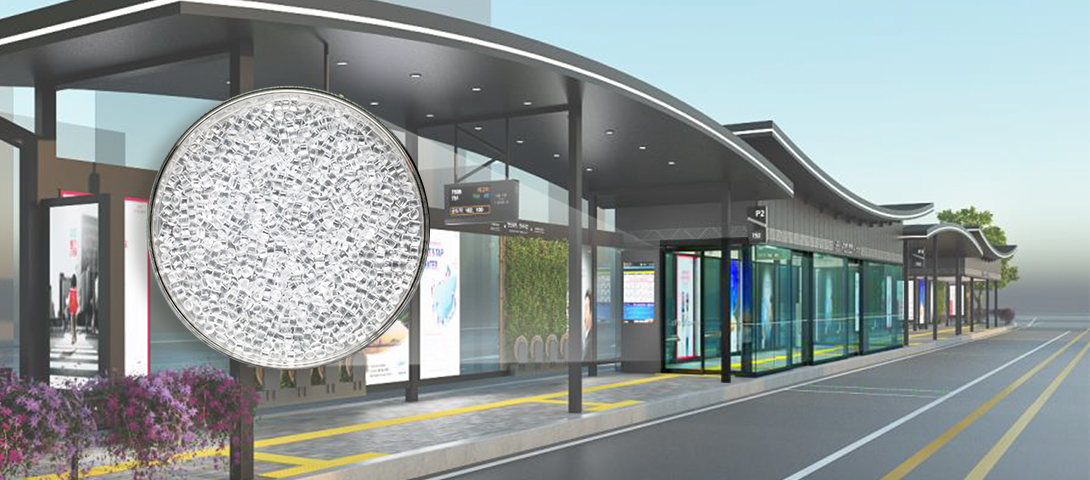 Have you ever seen a smart shelter at bus stops in downtown Seoul? Smart shelters are high-tech transportation spaces with heating and cooling systems showing air quality, bus arrival times, etc., in real-time. The transparent screens for such smart shelters were made using LG Chem's PCR PC. That's why the shelters have the LETZero logo and a text saying that 'This screen was made with LG Chem's recycled polycarbonate.'

PCR PC (Post-Consumer Recycled Polycarbonate), which is made by recycling plastics used and discarded by consumers, is a high-performance plastic called engineering plastic that can be substituted for metals. In particular, it is about 200-times more robust against impact than glass, and carbon emissions during production are only about half of that of existing materials, making it a high-performance eco-friendly material.

Smart shelters applying LG Chem's PCR-PC are operated at a total of five bus stops such as Hapjeong Station, Hongik University, Sungnyemun, Magok Gangseo Tax Office, and Konkuk University, so check them out the next time you ride a bus.

At LG Chem, we connect science to every nook and cranny of life for a better future.