[PCR ABS] Eco-friendly Trends in the Cosmetic Product Industry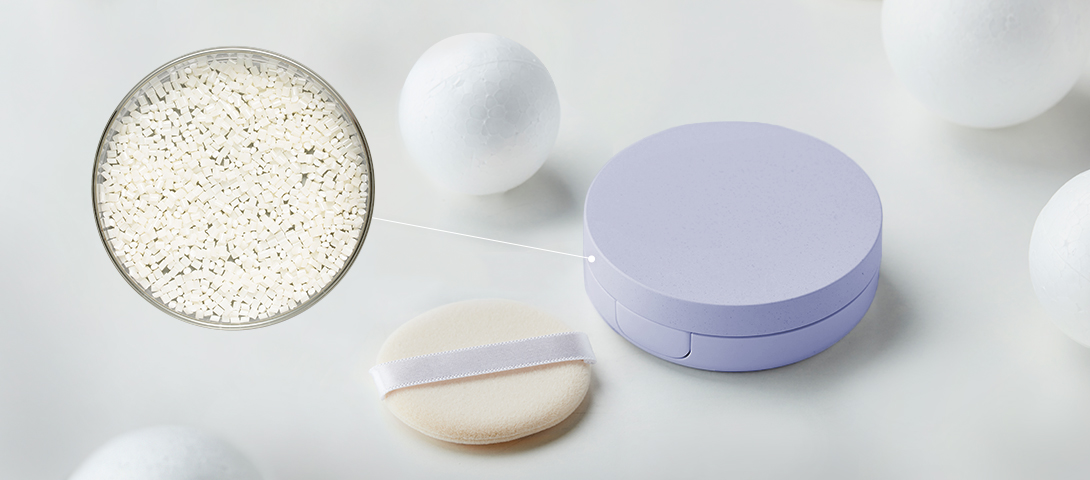 Air cushions that help put on makeup conveniently have become essential makeup items popular among both men and women of all ages. Recently, the trend is to use eco-friendly plastic cases instead of extravagant ones that try to highlight the brand image. These cosmetic product cases are manufactured with PCR (Post-Consumer Recycled Polycarbonate) ABS made from recycled plastics. PCR ABS use waste plastics as raw materials; thus, it helps the global environment considerably, reducing plastic incineration.

LG Chem's PCR ABS has an outstanding retention rate of mechanical properties even after extruding several times, and it also possesses thermal stability and chemical resistance equivalent to general ABS products. Another huge strength of PCR ABS is that it can be configured in any color the customer wants. In addition to cosmetic product cases, PCR ABS is being applied widely in various electronics, interior and exterior materials for automobiles, and construction materials.

At LG Chem, we connect science to every nook and cranny of life for a better future.