[PC] Completing the Room Interior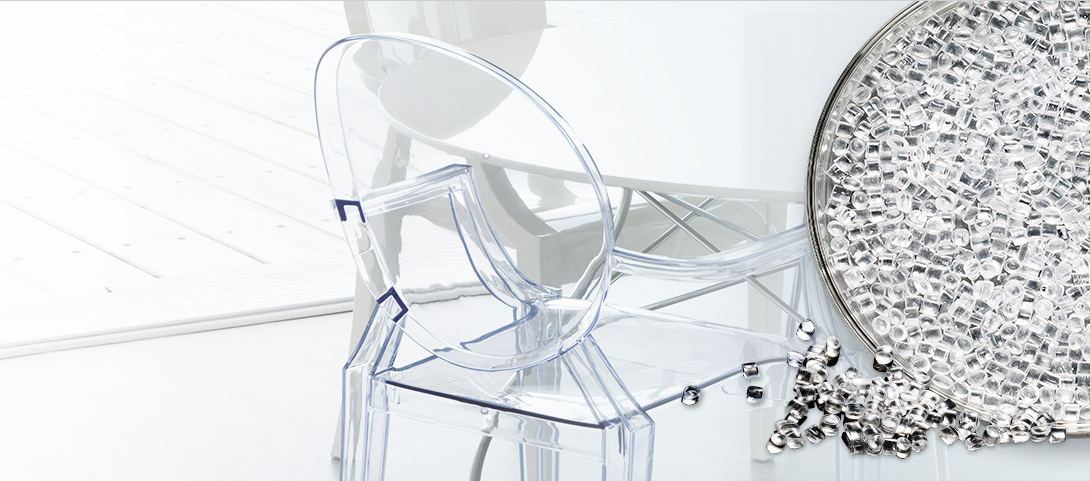 Sophisticated, stylish room interior draws the attention of people. In restaurants and cafes, unique and sensible interior becomes their competitiveness.
How you decorate the interior affects the atmosphere of the location as well as its usage.
Depending on how you combine and arrange interior elements such as finishing materials, furniture, and lightings, you can create different styles of room interior.
Especially, you can change the atmosphere of a location without revamping the whole interior just by using small interior items.
A chair is very popular as an interior item that has both practicality and beauty.
Especially, a chair made with polycarbonate (PC) has both durability and heat resistance.
Also, as it is transparent and unique in design, it can be used as an item that can decorate the room.
◆PC(Polycarbonate)?
PC(Polycarbonate) is an engineering plastic, a high-quality plastic that is mainly used for products and is stronger and lighter than general plastics. Polycarbonate, known as the material used in bulletproof glass, is transparent and resistant to impact and heat, making it the most sought-after material in various industrial fields such as electronics, automobiles, and mechanical components.