LG Chem Publishes Sustainable Management Report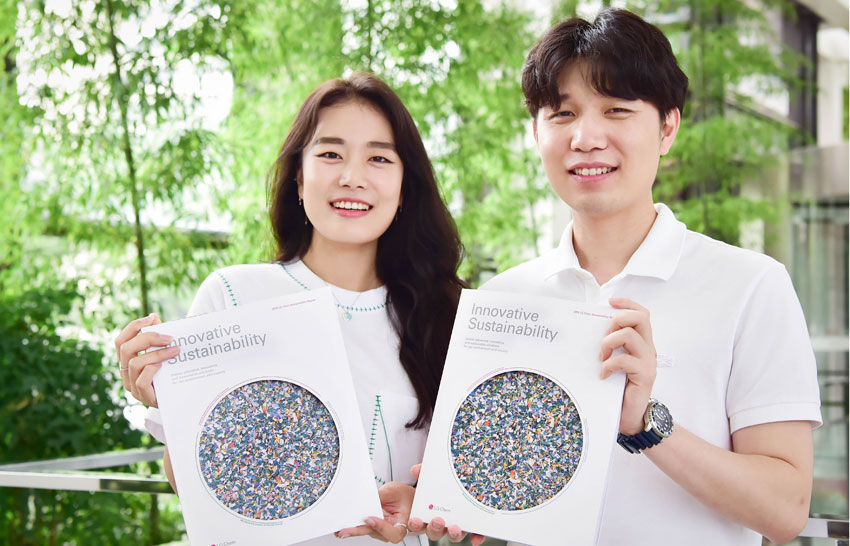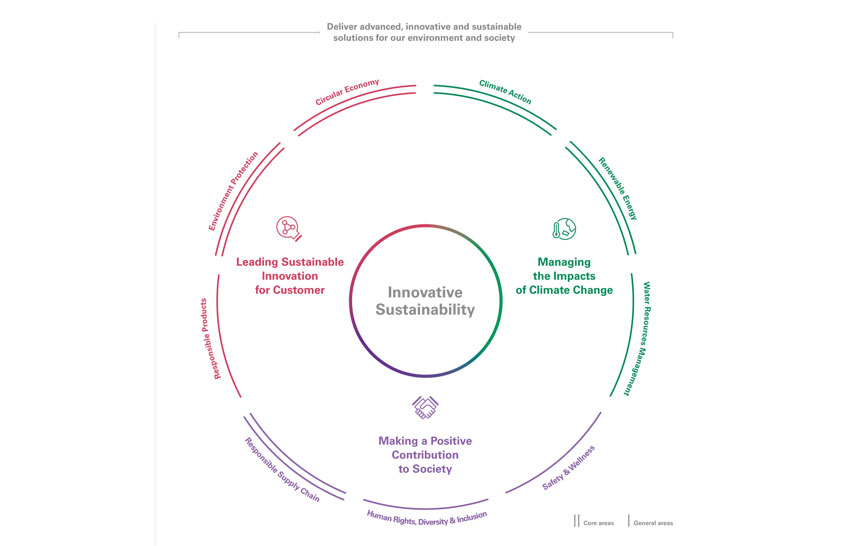 LG Chem Publishes Sustainable Management Report
■ Contains innovative sustainable management performance including 1.1 trillion KRW in R&D
- Introduction of R&D innovation cases such as the development of batteries that can be used to drive over 400km by charging 25 minutes
■ Detailed introduction of mid- to long-term strategy projects such as '2050 Carbon Neutral Growth', etc.
Chief Executive Officer Shin Hak Cheol,
- "We will make sustainability the distinguished value unique to LG in all stages including raw materials / production / consumption / disposal"

LG Chem announced on the 30th that it issued a sustainability management report containing the achievements and strategies related to sustainable management.
This is the 14th sustainable management report published by LG Chem since 2007 to actively communicate with interested parties.
LG Chem disclosed the innovative sustainable management performance for customers, the environment and society through this report.
First, 1.1323 trillion KRW was invested in R&D last year to continuously provide innovative technologies to customers. R&D investment compared to revenue was more than 4% and in particular, the company is aggressively investing in mid- to long-term projects such as batteries and the bio sector.
In result, premium EV batteries that could vastly improve the charging time, which was the biggest weakness of EVs, were successfully developed. EVs with this battery can travel for more than 400km by charging for just about 25 minutes. It also made achievements such as developing third-generation EV cathode materials, rare obesity treatment (clinical first phase), and highly absorbent resin for ultra-thin diapers.
In addition, LG Chem has been strengthening its competitiveness in regards to IP (intellectual property) by supporting IP experts in each stage from early R&D to commercialization. As of the end of 2019, it possesses over 63,000 IPs and approximately 24,000 intellectual properties on the battery sector.
As for sustainable management achievements for the environment, LG Chem is operating a grand total of 130Mwh ESS equipment in seven of its domestic workplaces to increase use of renewable energy, and it is also engaged in energy partnership projects that support energy-conservation activities of partner companies. LG Chem conducted energy diagnostics on a total of 57 companies from 2012 to 2017, finding approximately 11,000 tons of greenhouse gas mitigation and 4.8 billion KRW worth of energy cost savings items.
For sustainable management performance for the society, LG Chem newly added the 'sustainable management' item accounting for 20%, which is the same as the core evaluation items of quality and development, during regular evaluations of global battery raw material vendors to create a sustainable ecosystem.
LG Chem also introduced in detail the mid- to long-term strategy projects such as '2050 Carbon Neutral Growth', etc. in this report.
LG Chem set its three major strategic directions for sustainable growth as ▲managing the impacts of climate change, ▲leading sustainable innovation for customer, and ▲making a positive contribution to society, and decided to select and implement mid- to long-term projects such as response to climate change, resource circulation, and responsible supply chain management.
First, LG Chem set a very challenging goal called '2050 Carbon Neutral Growth' for the first time among domestic petrochemical companies as its activities to respond to climate change. LG Chem plans to pursue executive plans such as increasing use of renewable energy, efficient use of energy, etc. to reduce over 75% compared to the forecasted carbon emissions in 2050.
As part of the circular economy, plans are to continue sustainable technological innovation such as battery recycling/reusing technologies by collecting waste batteries, as well as PCR (Post Consumer Recycled) resin that recycles waste plastic.
Furthermore, LG Chem judged that the responsible supply chain management that places importance on human rights and the environment is an essential precondition for sustainable growth, and therefore has been applying this throughout its businesses. In particular, the battery sector is actively pushing forward with procuring supply network transparency by constructing a blockchain platform for raw material supply network tracking management considering human rights issues within the supply network.
LG Chem Chief Executive Officer Shin Hak Cheol said, "Sustainable management is an essential condition for the survival of businesses to become a lasting company in the unstable future," while adding with emphasis, "We will make sustainability in all stages ranging from raw materials / production / consumption / disposal the distinguished value unique to LG Chem."
Meanwhile, LG Chem established its new social contribution vision titled "LG Chem Green Connector" embodying the will to focus on social contribution activities connected to 'Green (value)' and plans to further concentrate on enhancing environmental value for youths, the community, and the society and economy, etc.

Note. LG Chem sustainable management strategies and focus fields