LG Chem, Hold the 5th Ads Contest for College Students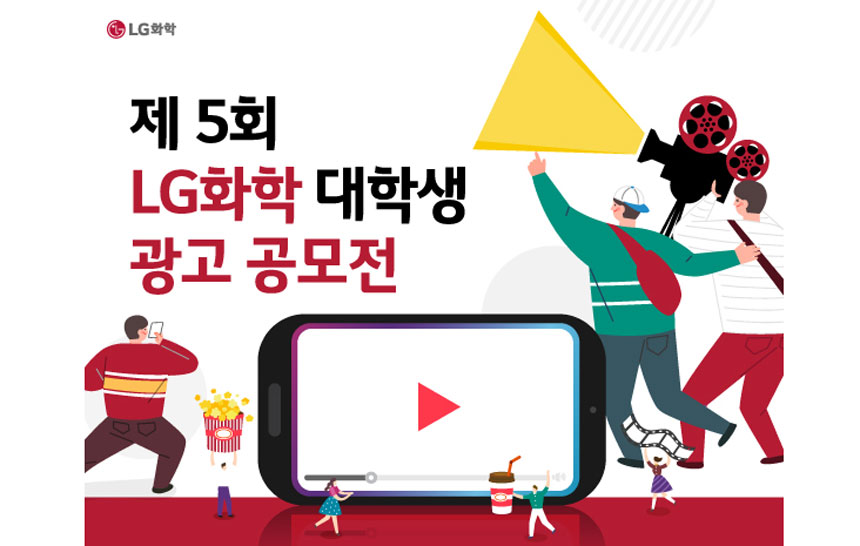 LG Chem, Hold the 5th Ads Contest for College Students
■ LG Chem recruits video contents under the theme of its new slogan, "We Connect Science."
■ Apply via the website (www.lgchemcontest.com) until Sept 22, 2020.
■ Total of 14 million KRW prizes will be awarded to 11 teams. For a Grand Prize winner, internship opportunities will be also given in HS Ad, an advertising affiliate of LG Group.
LG Chem set out to introduce the company's new slogan from the views of college students.
The company described the background of the "5th Ads Contest" as discovering the unique ideas of college students from their video contents.
The themes of this contest are: ▲The company's new slogan of "We Connect Science" interpreted in the eyes of college students; ▲Special stories based on the keywords of "science" and "chemistry." Any college students (including those on leave of absence) interested in ads can take part in the contest as an individual or a team of less than 4 members.
They can apply via the website (www.lgchemcontest.com) from Sept 9 to 22, 2020. Regardless of formats and genre including web drama, one-man broadcasting, movie, CF, music video, and animation, participants can participate in the contest by submitting less than 90 seconds videos.
Award-winning works will be screened by internal and external professionals including professors in the Advertising and Video department and announced in the website on Oct 8, 2020. The selected works will be used in various ways including marketing and communication of LG Chem.
Award-winning prizes are as follow: △For a Grand Prize team(1 team), a prize of 5 million KRW and internship opportunities (2 people) in HS Ad will be given; △for a Best Prize team (2 teams), a prize of 2 million KRW will be given to each team; △for an Excellence Award team (2 teams), a prize of 1 million KRW will be given to each team; △for the Popularity Award team (6), a prize of 500,000 KRW will be given to each team.
Hwandoo Sung, Vice President of LG Chem Communications Department said, "we will spread our new vision of making the life of people fruitful with "science" by transcending the limit of "chemistry" with the adoption of the unique sense of college students. We will proactively discover original works can clearly deliver our message – why a "chemical" company talks about "science."
The Ads Contest hosted by LG Chem since 2016 has been positioned as a representative contest in the domestic chemical industry among college students by receiving a total of around 1,500 works having been submitted as of the 4th contest.