LG Chem Expands Global Tech Center "Reinforcing Up-close Customer Support Center by Region"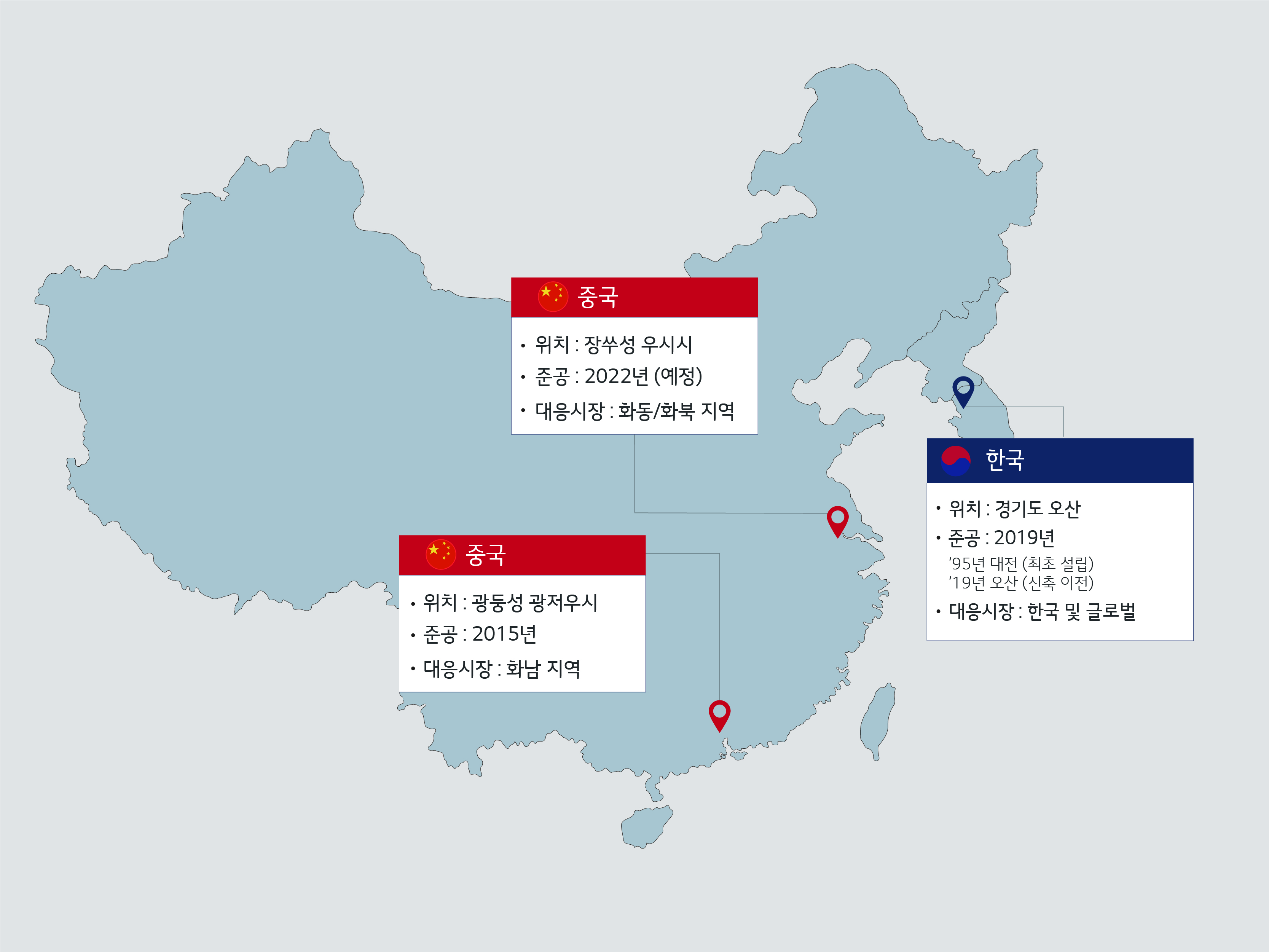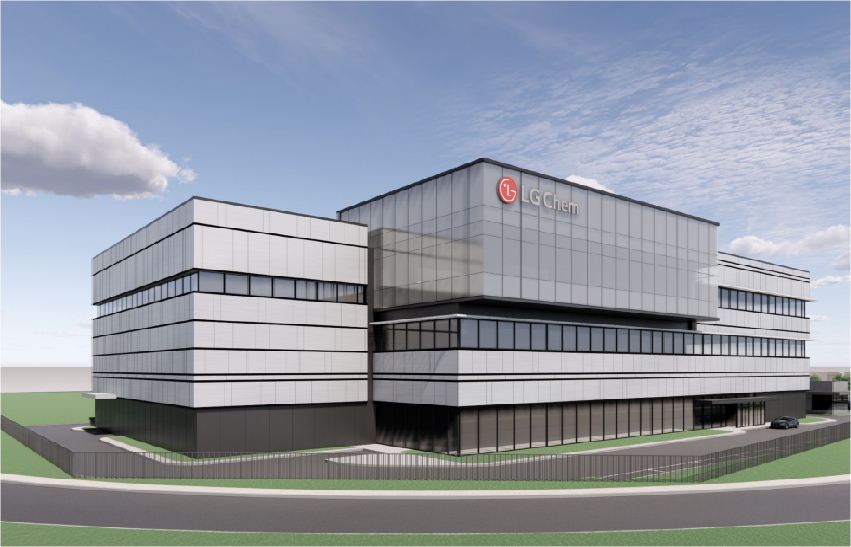 LG Chem Expands Global Tech Center "Reinforcing Up-close Customer Support Center by Region"
■ Entered MOU for the establishment of the 'Huadong Tech Center' in Wuxi of Jiangsu Province
- Total investments of 30 billion KRW and slated for normal operations in May 2022
■ Tri-axis customer support system in Asia with Osan (Korea), Huanan (China), and Huadong (China); reviewing global position map for up-close customer support in the future
■ KUG LAE, NOH, President of the Petrochemicals Company,
"We will expand investments for the Tech Center, which is a specialized organization for technical support that offers a differentiated insight for customers that start from the pain point of customers"

LG Chem will expand its specialized customer support organization for addressing the pain points of customers. The purpose of this is to provide up-close support on customized technology in need by local customers globally.
LG Chem recently concluded an investment MOU for the establishment of the Tech Center at Wuxi of Jiangsu Province, China.
With this MOU, LG Chem will invest approximately 30 billion KRW to construct the 'Huadong Tech Center' in Wuxi High Tech Development Zone that will be in charge of local customer tech support and development work, and the city of Wuxi will provide active support such as for sites and infrastructure needed for construction and operation. Plans are to begin construction in the first half of this year and to begin full-fledged operations in May of next year.
The Huadong Tech Center stands three stories tall with a total floor area of approximately 10,000㎡ (approximately 3,000 pyeong, based on the architecture laws of China) and it is characterized by constructing pilot equipment at equivalent scales of mass-production facilities that actual clients possess to provide practical customized customer support. About 9 billion KRW will be pumped into such processing and advanced analysis equipment alone, and over half of the research personnel, including those hired locally, will be holders of master's degrees or higher. It is thus expected to be manned with the equipment and experts equal to or higher than research centers of enterprises of middle-standing.
In addition, there will be approximately 60 R&D personnel including organizations exclusively in charge of the main products such as PO (polyolefin), ABS (acrylonitrile butadiene styrene; high functional resin), and SAP (super absorbent polymer), as well as an application technician team for extruding and injection technologies, who will be in charge of providing technical support for clients.
Wuxi was selected as one of China's top 10 economic vitality cities, mirroring its outstanding business environment. There are many client companies of LG Chem in the vicinity as 80 out of the top 500 global corporations have production bases located here, making it is an optimal location for establishing the Tech Center to provide customer support. LG Chem's cathode materials production corporation is also located in the Wuxi High Tech Development Zone.
KUG LAE, NOH, President of the Petrochemicals Company, said, "The Huadong Tech Center will reinforce our customer responsiveness through optimized and customized support locally in China and will play a pivotal role in leading the Chinese market with LG Chem's technologically differentiated products.
He added, "We will expand investments for the Tech Center, which is a specialized organization for technical support that offers a differentiated insight for customers that start from the pain point of customers."
■ Building a support system for the tri-axis customer support system in Asia... Reviewing global position map for the future
Once LG Chem builds the Huadong Tech Center, it will complete the construction of its Asian tri-axis customer support system. Furthermore, by teaming up with the existing Huanan Tech Center, it will be capable of providing coverage for the entire area of China.
Since establishing the Tech Center at the R&D Campus in Daejeon back in 1995, LG Chem began operation of the Osan Tech Center (newly constructed in 2019) in Gyeonggi-do and the Huanan Tech Center (established in 2015) in Guangzhou City, Guangdong Province, China based on its technical support knowhow that it had accumulated for over 25 years.
There are numerous local key clients of LG Chem in fields such as automobile materials, food packaging, etc. at the Huadong Tech Center. Moreover, the Huadong region accounts for approximately 60% of revenue in China for the Petrochemicals Company, and therefore, strategic technological collaboration and support activities with local clients are essential.
The Huanan Tech Center is focusing on providing customer support for IT and electronic materials. In fact, it was analyzed that since its establishment in 2015, new development and on-site tech support cases requested by local clients increased exponentially at up to 20 times more than previous.
Plans are to have the Osan Tech Center be in charge of technical support for domestic and global customers by concentrating on the development of future processing technologies, while the Huanan and Huadong Tech Centers will contribute to improving the technologies of Chinese clients, vitalizing local economy, hiring talented human resources, and creating mutually beneficial effects with the region.
As it expands its petrochemical and other relevant business fields in the future, LG Chem also plans to review stretching its global Tech Centers to North America and Europe with the goal of responding to other global clients.
Meanwhile, the Tech Center is a distinguished TS&D (Technical Service & Development) organization that offers technological solutions ranging from product development to quality improvement, productivity enhancement, and equipment modification for clients and partners that purchase petrochemical products. It takes on the role of listening to the voices of customers (VOC) and pre-suggesting products with improved performance or that resolves issues based on the pain points claimed by customers.
For example, in the case of a client using ABS metallic materials for creating metallic texture, it was possible to effectively substitute the existing painting process by applying an injection process developed by the LG Chem Tech Center and making improvements to the materials. This resulted in up to 60% cost-saving effects.