LG Chem initiates clinical development of next-generation new drugs for treatment of arthritis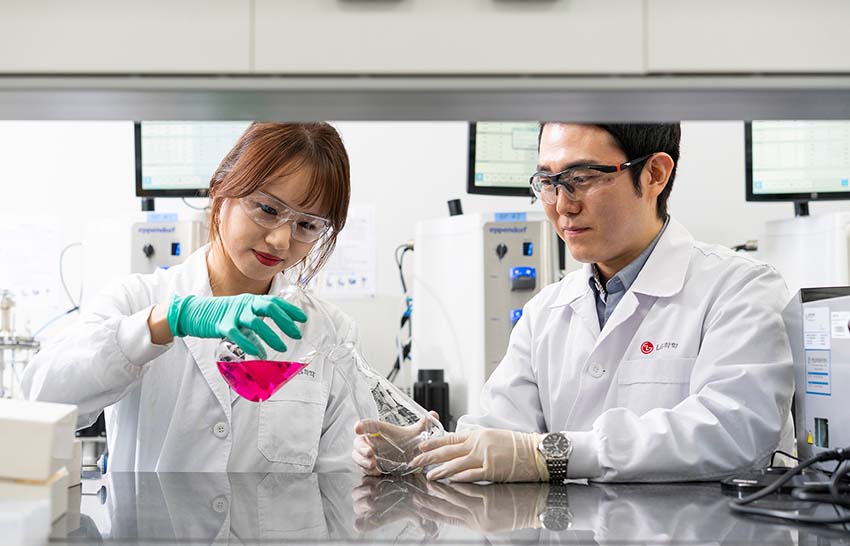 LG Chem initiates clinical development of next-generation new drugs for treatment of arthritis

■ World's first new drug that blocks inflammatory pathways and inhibits cartilage cell death, development of new drug accelerated through approval of Phase 1b/2 clinical trials by the Ministry of Food and Drug Safety

■ Plans to evaluate the safety through clinical trials on patients with knee osteoarthritis and select the most optimal dose

■ Preclinical results showed that the improved effects on pain relief and cartilage damage sustained for a long-period with just one administration. Plans to secure competitiveness which is different from existing symptomatic drugs and commercialize globally starting in 2028.

LG Chem is initiating clinical development for the development of a new next-generation osteoarthritis treatment.
*Osteoarthritis: A degenerative disease that causes pain and difficulty walking due to inflammation and cartilage wear in the joints.
On the 4th, LG Chem announced that the Company has received approval from the Korean Ministry of Food and Drug Safety for the Phase 1b/2 clinical trials based on the positive pre-clinical results of LG00034053, a new drug candidate for treatment of osteoarthritis.
LG Chem plans to accelerate the development of new drugs by designing clinical trials which links Phases 1 and 2.
Through this approval, LG Chem will conduct research at Samsung Medical Center to evaluate indicators such as safety and tolerability, pharmacokinetics (process of drug absorption, distribution, metabolism, and excretion), and effectiveness in patients with mild and moderate knee osteoarthritis (K&L2-3), to select the most optimal dose.
'LG00034053 is the world's first injection-type new drug that blocks inflammatory pathways and inhibits cartilage cell death.
Preclinical results showed that the pain relief effect lasted for several months with just one administration, and it also improved effects on cartilage damage, the root cause of arthritis. It has showed the possibility of developing a new drug that is different from existing pain relief symptomatic drugs.
To secure global clinical data, LG Chem will expand the region to Australia and conduct Phase 1b/2 clinical trials.
Afterwards, global Phase 3 clinical trials will be conducted in regions such as the US and then global commercialization is planned to begin in 2028.
According to global market research data, the osteoarthritis market within the seven largest medical market countries, the US, Japan, Germany, France, UK, Italy, and Spain, is expected to reach 2 trillion won in 2028.
Jeewong Son, President of the Life Sciences Company, stated "For all the arthritis patients around the world who still suffer from limited treatment options, we will develop a new drug that not only relieves the pain but also prevents the progression and the cause of the disease.
Based on the arthritis treatment portfolio built through internal development and active open innovation, we will continue to increase the possibility of successfully developing innovative new drugs."