LG Chem to Supply UNICEF with $200 Million Worth of Essential Vaccines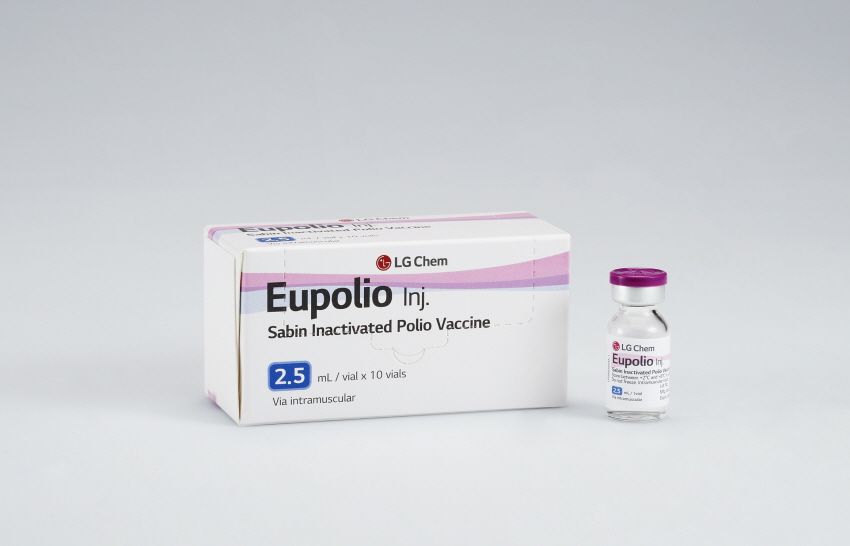 LG Chem to Supply UNICEF with $200 Million Worth of Essential Vaccines

-The company plans to supply vaccines that can prevent infectious diseases affecting 80 million infants worldwide
-Ranked top in the polio vaccine market by volume, supplying more than 30% of the total volume requested


SEOUL, Mar. 14, 2023 – LG Chem today announced that it will supply essential vaccines, including polio vaccines, for infants and young children to solve global public health issues.

To that end, LG Chem has won a supply contract worth a total $200 million (USD) in a UNICEF bid with its polio vaccine Eupolio and a pentavalent vaccine Eupenta that prevents diphtheria, pertussis, tetanus, hepatitis B and meningitis.

The contract covers $100 million worth of Eupolio for two years (from 2024 to 2025) and $100 million worth of Eupenta for five years (from 2023 to 2027). Based on this contract, LG Chem will supply vaccines for approximately 80 million infants and children worldwide.

In particular, LG Chem cemented its position as a major global supplier by securing more than 30 percent of the total procurement volume in the polio vaccine bid. This comes from LG Chem's active investment in a facility to boost the production of Eupolio by over 60 million doses per year and expand its supply.

"We were able to win a large-scale order from UNICEF based on the UN agency's strong trust in LG Chem's vaccine development and supply capabilities," said Park Heui-sul, Head of Specialty Care Business Unit. "We will play a pivotal role in preventing infectious diseases in infants and young children around the globe by accelerating the development of both hexavalent vaccines and improved combination vaccines based on Eupolio."

LG Chem received the World Health Organization Prequalification (WHO PQ) approval for Eupenta and Eupolio in 2016 and 2020, respectively. Since the first approval of its hepatitis B vaccine Euvax in 1996, LG Chem has been providing essential vaccines for infants and children for about three decades. Last year, the company's vaccine business recorded a year-on-year growth rate of more than 20 percent.

LG Chem is currently developing two hexavalent vaccines: a combination of Eupolio and Eupenta, and one that adds an improved form of acellular Pertussis (aP) to Eupolio. LG Chem's goal is to become a leading company in the global essential vaccine market by focusing on the development of combination vaccines that can swiftly increase global vaccination rates.