LG Chem to Invest KRW 1.2 Trillion for Battery Precursors Plant in Korea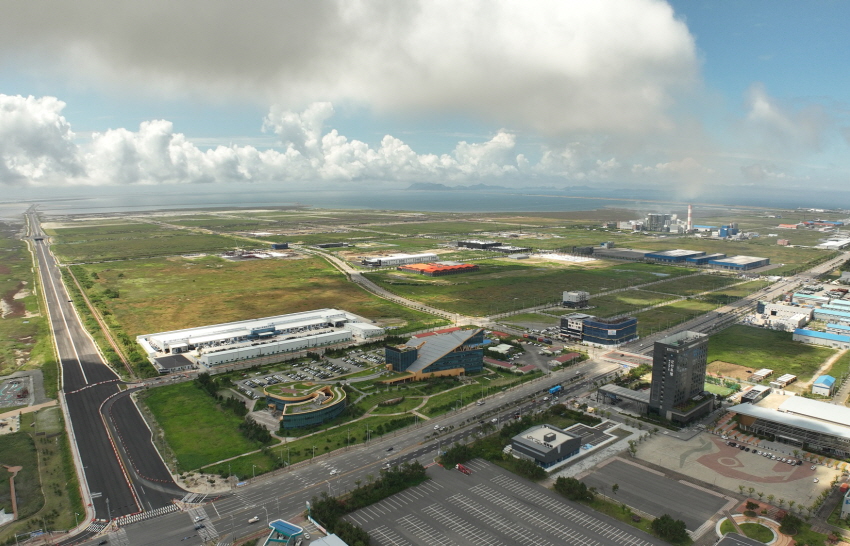 LG Chem to Invest KRW 1.2 Trillion for Battery Precursors Plant in Korea

- LG Chem to sign MOU with stakeholders including China's Huayou Cobalt for investment in battery precursor plant in Saemangeum, Korea
- Groundbreaking of the plant expected this year with phased investment of KRW 1.2 trillion
- Plant forecasted to annually produce precursors for 1 million electric vehicles, solidifying supply chain and creating jobs


SEOUL, April 17, 2023 - LG Chem is reinforcing its battery materials supply chain by joining hands with China's Huayou Cobalt to build a precursor plant in Saemangeum National Industrial Complex, located 230 kilometers southwest of Seoul, Korea.

LG Chem announced today that it will sign a memorandum of understanding (MOU) with stakeholders on Wednesday, April 19, in an agreement to invest in a precursor plant in Saemangeum. The MOU-signing ceremony will be attended by investing companies LG Chem and Huayou Cobalt as well as local parties, including the Saemangeum Development and Investment Agency, Jeollabuk-do, Gunsan-si and the Korea Rural Community Corporation.

Under the agreement, LG Chem and Huayou Cobalt will establish a joint venture and invest a total of KRW 1.2 trillion by 2028 to build a precursor plant in Section 6 of the Saemangeum National Industrial Complex. The construction of the new plant will commence this year and have a 50,000-ton annual production capability by 2026 as the first phase. The plant will then double its annual precursor production to 100,000 tons with newly added facilities. The Saemangeum plant will also be equipped with a metal refiner to produce metal sulfates, which are the key ingredients for precursor production.

The Saemangeum National Industrial Complex is an ideal location for a battery material plant as it provides a well-built logistics infrastructure, due to its proximity to the Saemangeum port. It is an expandable site that spans about 330,000 square-meters — about the size of 46 soccer fields.

Precursors are compounds consisting of nickel, cobalt and manganese. They are essential for producing cathodes, which are necessary for electric vehicles (EVs). About 100,000 tons of precursors is enough to make cathodes for more than 1 million EVs that have 75 kilowatt/hour capacity for a 500-kilometer driving range.

Through this investment, LG Chem will become capable of refining metals at home, which will help the company expand its precursor production capacity and further stabilize its raw materials supply amid the evolving situation in the global battery materials supply chain.

"We will reinforce our supply chain through vertical integration of cathode materials by investing in the Saemangeum precursor plant," said Shin Hak-cheol, CEO of LG Chem. "LG Chem will proactively respond to the global market's fast pace and firmly establish ourselves as the world's leading battery materials company."

"We sincerely welcome this large-scale investment by LG Chem, especially made at a time when Saemangeum is becoming a magnet for new investment by companies in the advanced battery sector," said Kim Kwan-young, Governor of Jeollabuk-do. "Our province will provide full support for the company's stable settlement and smooth business operations."

"We will offer our complete support to help LG Chem concrete its position, especially at this new plant at Saemangeum that aims to become the heart of Korea's advanced battery industry," said Kim Kyu-hyeon, Administrator of Saemangeum Development and Investment Agency.