[LUMID] Don't take the heat—we've got your back!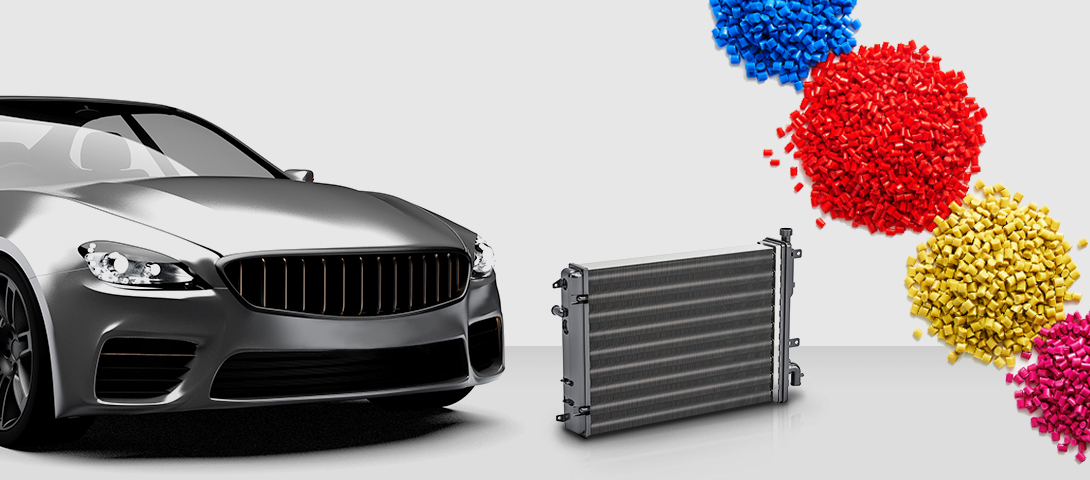 With the weather getting hotter, it's time to check your car's cooling system.
The car cooling system is a device that maintains the appropriate temperature of the heat generated when the engine is powered.
Once the coolant is heated from cooling the engine, it is circulated back into the radiator, then repeats the process.
The radiator divides and runs the heated coolant into thin tubes called water tubes to cool it with cold air entering through the radiator grill and the wind from the cooling fan behind the radiator.
As a component that handles high heat, radiators use excellent heat resistant and chemical-resistant materials that can withstand reactions of chemical substances such as coolant and engine oil.
LG Chem's engineering plastic brand "LUMID" is one such material used to make radiators.
LUMID is also used for various interior and exterior materials and electronic products inside cars.
Surprise! You can discover LG Chem's technology as well in the radiator grill and cooling fan that provide the wind for the radiator.
A wide variety of materials and technologies from LG Chem are connected to our lives in innumerable ways.