[ABS, PC, LUMID] Regulating the Flow of Air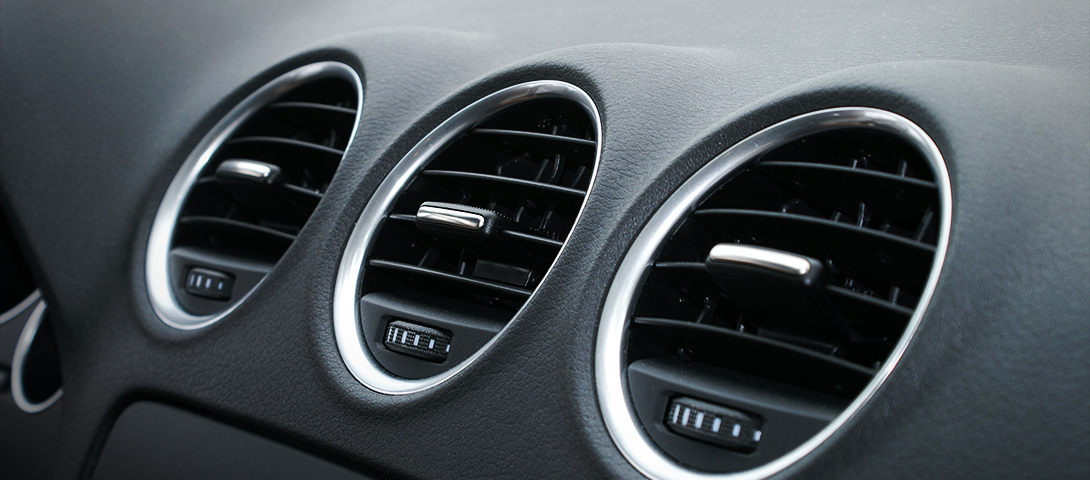 The air conditioning and heating unit of an automobile is used to control the inside temperature by circulating cool or warm air.

The cool or warm air generated using the car's air conditioning system is emitted through the air vents on the dashboard.
The air vent refers to the part consisting of the wing used to control the airflow direction, the frame fixing the wing in place, and the wing knob used to adjust the direction of the wing.

In recent times, the interior design and convenience of controls within the automobile have become important areas of focus.
Since the air vents are frequently used and serve as outlets for the repeated outflow of hot and cold air, they require materials with high thermal resistance and resilience.

To this end, LG Chem contributes a set of three materials for the manufacturing of air vents.
The outstanding durability and processability of ABS (Acrylonitrile Butadiene Styrene), the strong thermal and shock resistance of PC (Polycarbonate), and the excellent thermal and chemical resistance of LUMID (an engineering plastic compound based on polyamides) all serve to satisfy the core functions of air vents.
Don't forget – LG Chem's diverse range of materials help us in our everyday life, like inconspicuous secret ingredients in a magical spell!