[PLA] Have Fun and Stay Healthy at Festivals with Biodegradable Plastic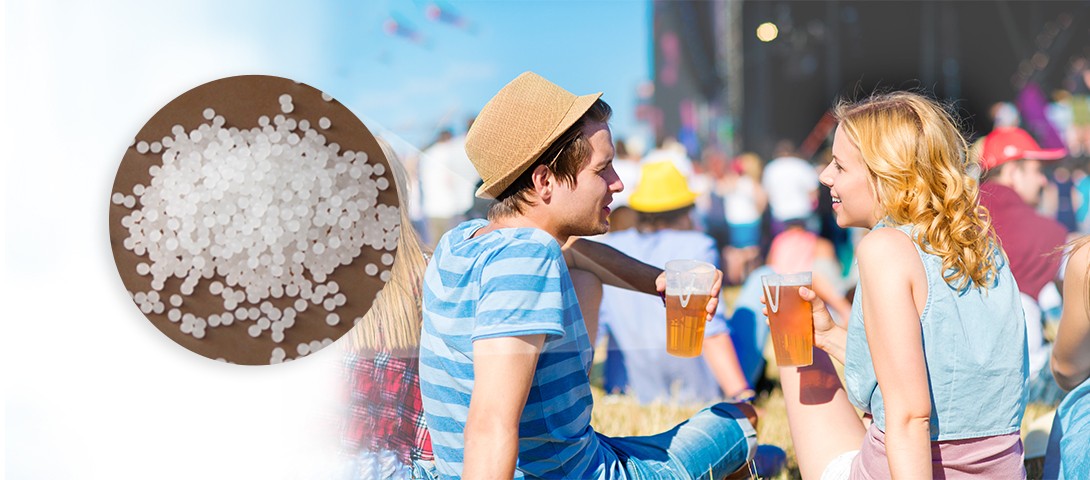 Face-to-face festivals are coming back now that we are living with COVID. While they are very popular, people are increasingly concerned about the use of disposable plastics used at these events. No worries, LG Chem's biodegradable plastic PLA (polylactic acid) will save the day.

PLA is a biodegradable plastic made from lactic acid, which comes from fermenting glucose in corn and sugarcane. The physical property is just as hard as conventional plastics and is harmless to the human body.

Because of these advantages, it is used in food packaging at festivals, from beverage cups for coffee and beer to food boxes to plastic bags. Banners hanging all over the venue also can be made of PLA. Beyond these examples, PLA has a much wider range of applications, including 3D printers, coffee capsules, and cigarette filters.

In September 2021, LG Chem, a science company leading in sustainability, signed a contract with ADM (Archer Daniels Midland), one of the world's four biggest grain processing companies. Through this deal, we plan to establish a production plant for bioplastics (PLA) made of corn in the United States by 2025, which is expected to produce 75,000 tons a year.

At LG Chem, we connect science to every nook and cranny of life for a better future.